Beauty
1. Old Buttons Repurpose spare buttons by using them to keep pairs of earrings together: Most buttons have at least two holes in them, so simply place an earring in each opening to neatly store when not wearing.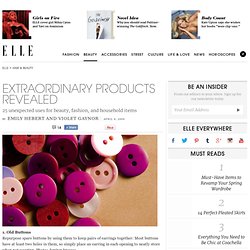 Blogs de Moda, Belleza y Famosos - ELLE.es
LUSH Fresh Handmade Cosmetics | USA
The page you were looking for (404) doesn't seem to be here.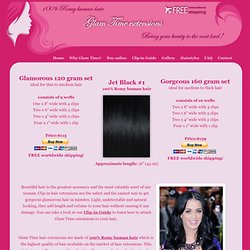 Beautiful hair is the greatest accessory and the most valuable asset of any woman. Clip-in hair extensions are the safest and the easiest way to get gorgeous glamorous hair in minutes.
Glam Time hair extensions Jet Black #1 | Clip in 100% Remy Human Hair Extensions 18 inch 45 cm 120 gram
Welcome!