Beauty blogs
MissChievous.tv
Carmindy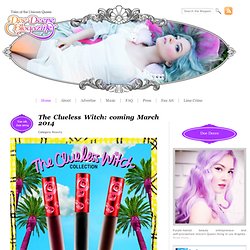 My friend & artist Valfre just launched a line of awesome t-shirts, totes, cellphone covers and journals all featuring her art! I am honored to have been chosen to model for her editorial, "You Have It In You", alongside Natasha Lillipore and Ilse Valfre herself. Available here! (Img via Katia) I helped style this as well. My idea was modern-day Clueless!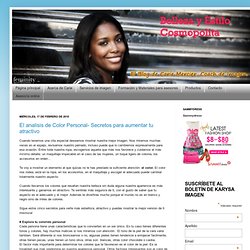 Belleza y estilo cosmopolita: El analisis de Color Personal- Secretos para aumentar tu atractivo
Cuando tenemos una cita especial deseamos mostrar nuestra mejor imagen. Nos miramos muchas veces en el espejo, revisamos nuestro peinado, incluso puede que lo cambiemos expresamente para esa ocasión. Entre toda nuestra ropa, escogemos aquella que más nos favorece y cuidamos el más mínimo detalle: un maquillaje impecable en el caso de las mujeres, un toque ligero de colonia, los accesorios en orden...
The Make Up Fairy - Joanne Larby: 1950's