Drawings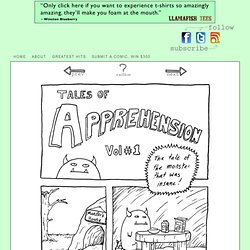 Tale of the Monster that was Insane
About The Artist Eric Hetherington is an artist/designer/animator/filmmaker-type beast-thing that lives in the frosty land of Canada. His thick layer of hair that surrounds his entire body protects him from the cold Canadian snow, and his sharply cut teeth allow him to tear through the thick hides of forest animals when he gets hungry.
Fab Ciraolo is an illustrator based out of Santiago, Chile. In his "Old School Heroes" series, Ciraolo takes some of our beloved superheroes (obviously way before the 90′s when some of the best cartoons were aired!) and presents them outside of their everyday Hero-garb for a little R & R.
Old School Heroes
Married To The Sea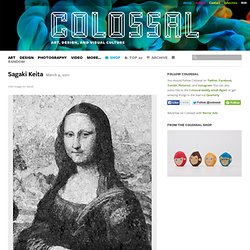 (click images for detail) Artist Sagaki Keita was born in 1984 and lives and works in Tokyo. His densely composited pen and ink illustrations contain thousands of whimsical characters that are drawn almost completely improvised.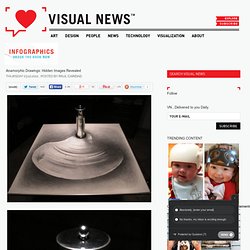 Anamorphic drawings are distorted pictures requiring the viewer to use a special, often reflective device to reconstitute the image. István Orosz is a Hungarian illustrator and a master of the technique, hand drawing his images where every straight line is a complex curve. Taking the technique as far as he could, his images contain hidden anamorphic images inside an incredibly complex picture viewable with the naked eye.