Adopitoyable
Songza: The music search engine & internet jukebox. Listen for F
Moozar
» VIEW ALL FEATURED POSTS Featured Items lizb on 04/16/2014 at 09:45AM Free Music Archive Receives NEA Arts in Media Grant to Support "Re:Invent:Media"
Cet article est la traduction de l'article Web Security: Are You Part Of The Problem? écrit par Chris Heilmann et initialement publié dans Smashing Magazine. La sécurité des sites web est un sujet des plus critiques, qui devrait concerner toute personne présente sur le web.
La sécurité du web passera-t-elle par vous ? : Ergonomie web, Ru
www.apiadopi.fr
HADOPINFO
Hadopi pour les jeux vidéo by administrateur Hadopi va bientôt débarquer dans le domaine des jeux vidéo!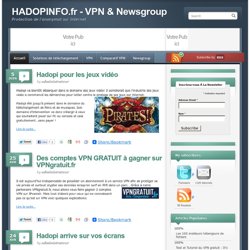 In this day and age of hackers, censorship, online identity theft, people spying and monitoring your online activities, your online privacy has never been so important. Our aim is to provide easy to use services that help protect your online identity and privacy. Our free web proxy is a secure service that allows you to surf anonymously online in complete privacy.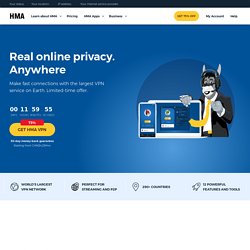 Loi relative à la protection pénale de la propriété littéraire e
Un article de Wikipédia, l'encyclopédie libre. Historique[modifier | modifier le code] Présentation en Conseil des ministres[modifier | modifier le code]