Inquiry
Students utilize Photoshop, desktop publishing, writing skills, and marketing processes to develop a visually appealing magazine Students explore how a promotional ad package works by conducting research and developing marketing materials for a department at their school Students produce and record music, create a CD and accompanying materials, post their music online, and create promotional materials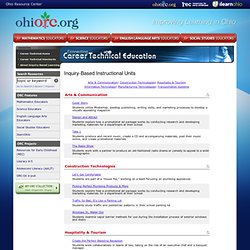 Ohio Resource Center > Career Technical
Martin Wagenschein (1896-1988) was a physicist and educator. He was a secondary school teacher for over thirty years and later became a professor of education at the University of Tübingen for 22 years. He is well-known in German-speaking education circles for his impassioned and clear call to transform science and math teaching.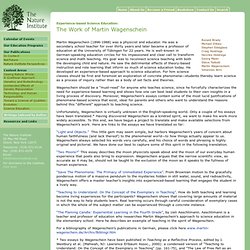 The Nature Institute - Johannes Wirz: English language Publications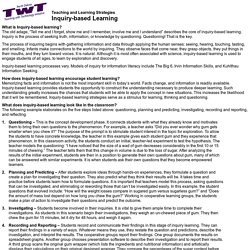 TWT: Inquiry-based Learning Strategy
What is Inquiry-based learning?
Whilst EBL has clear parallels with problem-based learning (or PBL), in that the solution of a 'problem' serves to shape the whole learning experience of the students, it is usually viewed as covering a broader spectrum of approaches.
Enquiry/problem-based learning
What is Inquiry Based Learning?
How to Study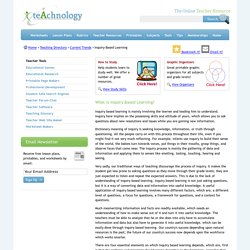 WISE - Web-based Inquiry Science Environment
Read Article in Spanish
Educational Network Association
What is inquiry-based learning? « Chip's journey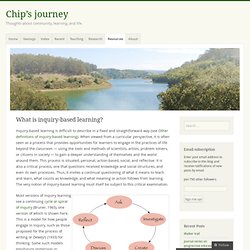 Inquiry-based learning is difficult to describe in a fixed and straightforward way (see Other definitions of inquiry-based learning). When viewed from a curricular perspective, it is often seen as a process that provides opportunities for learners to engage in the practices of life beyond the classroom — using the tools and methods of scientists, artists, problem solvers, or citizens in society — to gain a deeper understanding of themselves and the world around them.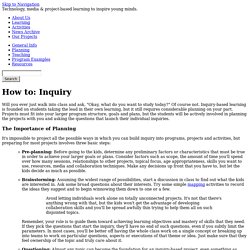 Will you ever just walk into class and ask, "Okay, what do you want to study today?" Of course not.
Based on John Dewey's philosophy that education begins with the curiosity of the learner, we use a spiral path of inquiry: asking questions, investigating solutions, creating new knowledge as we gather information, discussing our discoveries and experiences, and reflecting on our new-found knowledge. Each step in this process naturally leads to the next: inspiring new questions, investigations, and opportunities for authentic "teachable moments."
The Inquiry Page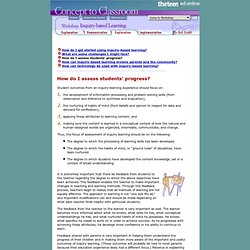 Inquiry-based Learning: Exploration
How do I assess students' progress?