POETRY
Short Sweet Love Poems | Short Love Poems
Short sweet love poems carry powerful meaning for their authors and can be a joy to read. In stark contrast to love and sad poems , short love poems can excite and inspire both the author and the reader. Poem of love...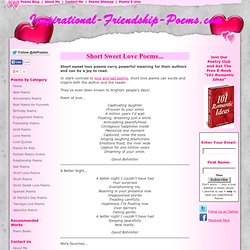 Cut the bindings off of books found at a used book store.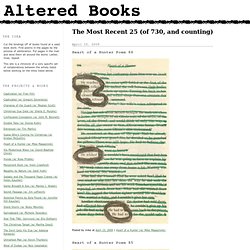 I Never Thought I'd Fall in Love with You – Romantic Poems | Nur
DESPAIR POEMS
Craig Arnold earned his BA in English from Yale University and his PhD in creative writing from the University of Utah.
Craig Arnold : The Poetry Foundation : Find Poems and Poets. Dis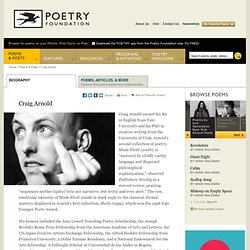 Asaias Tegner and Swedish poetry
Inspirational Friendship Poems: Love Poems Friendship Poems Insp