Astral Planes & Out of Body
The Astral Pulse - Index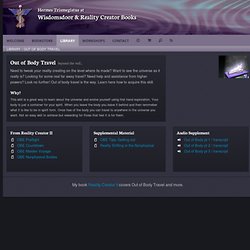 Out of Body Travel This skill is a great way to learn about the universe and evolve yourself using first hand exploration. Your body is just a container for your spirit.
Hermes Trismegistus at Wisdomsdoor / Reality Creator Books
Energy Work Home Page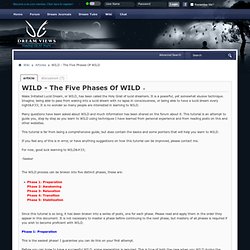 ◦WILD - The Five Phases Of WILD
Wake Initiated Lucid Dream, or WILD, has been called the Holy Grail of lucid dreamers. It is a powerful, yet somewhat elusive technique.
Our Ultimate Reality
Psychic Center
◦WILD - The Five Phases Of WILD