Type
Exclusive interview with Miles Newlyn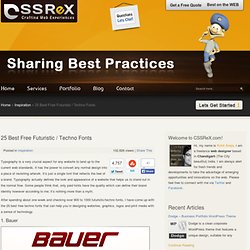 25 Best Free Futuristic / Techno Fonts
Typography is a very crucial aspect for any website to land up to the current web standards. It has the power to convert any normal design into a piece of ravishing artwork. It's just a single font that reflects the feel of a brand. Typography actually defines the look and appearance of a website that helps us to stand out in the normal flow. Some people think that, only paid fonts have the quality which can define their brand identity however according to me; it's nothing more than a myth.
designers books
Yippee! Found a beautiful book a few days ago! Big one to… Yes, yes, happy days! "Emigre No.70 – The Look Back Issue: selections from Emigre Magazine #1 - #69 (1984 - 2009).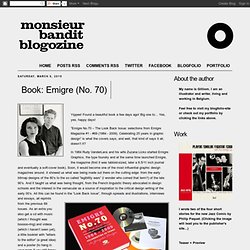 Book: Emigre (No. 70)
Mixing Fonts Four Techniques for Combining Typefaces Is there a way to know what fonts will work together? Building a palette is an intuitive process, but expanding a typographic duet to three, four, or even five voices can be daunting. Here are four tips for navigating the typographic ocean, all built around H&FJ's Highly Scientific First Principle of Combining Fonts: keep one thing consistent, and let one thing vary.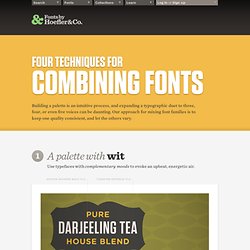 Benno Wissing Graphic Design (1923-2008)
TypoElements 2010