Theory
Grid-Based Design Theory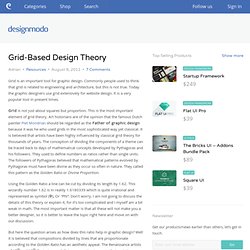 Grid is an important tool for graphic design.
Clean Up Your Mess - A Guide to Visual Design for Everyone
The Top 10 Secrets to Designing a Magazine
Each avenue in the design world has its own unique challenges and tricks, and magazine design is no different.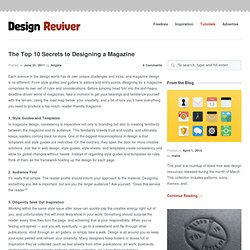 Apr 11 2011 When combining typefaces, there are a couple of important principles you'll need to keep in mind, namely contrast and mood. Effectively combining typefaces is a skill best learned through practice, and trial-and-error.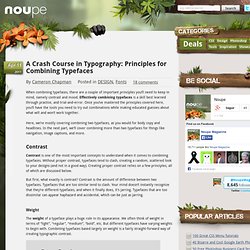 A Crash Course in Typography: Principles for Combining Typefaces - Noupe Design Blog
Massimo Vignelli OFFSET 2009
Anonymous asked: What advice would you give to a graphic design student?
Frank Chimero
Frank Chimero