Street art
Odio (Hatred)
Supakitch & Koralie Docu
Calligraffiti
Mr.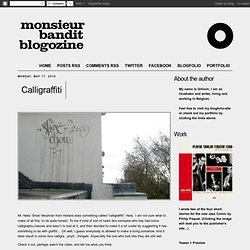 Street Art: Nunca
Painting Q Pop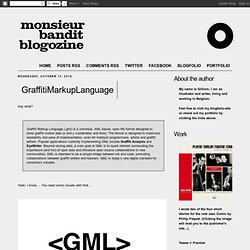 GraffitiMarkupLanguage
Say what? Graffiti Markup Language (.gml) is a universal, XML based, open file format designed to store graffiti motion data (x and y coordinates and time).
Street art: Remed
3D Graffiti
Supakitch & Koralie
About the author My name is Gilliom.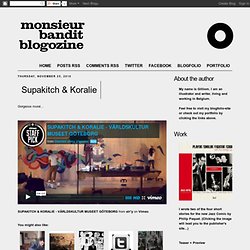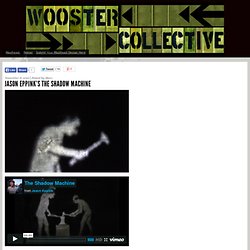 The Shadow Machine from Jason Eppink on Vimeo.
Jason Eppink's The Shadow Machine