Google+
How Being "Friends" On Google+ Leads To Better Rankings. Want to rank better on Google?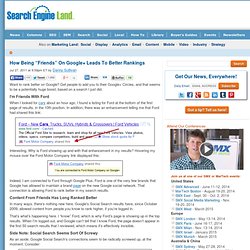 Get people to add you to their Google+ Circles, and that seems to be a potentially huge boost, based on a search I just did. I'm Friends With Ford When I looked for cars about an hour ago, I found a listing for Ford at the bottom of the first page of results, in the 10th position. Reasons Why Designers Should Try Google+ Just recently, another social network site surprised and amazed millions of users.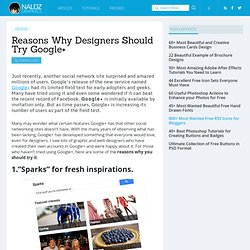 Google's release of the new service named Google+ had its limited field test for early adopters and geeks. Many have tried using it and even some wondered if it can beat the recent record of Facebook. Google+ is initially available by invitation only. The Mother of All Google+ Resource Lists - TNW Apps. Much has been said about how Twitter and Facebook should be worried about Google's behemoth social network which gained 10 million followers in 16 day, as compared to Twitter's 780 days, and Facebook's even longer 852 days.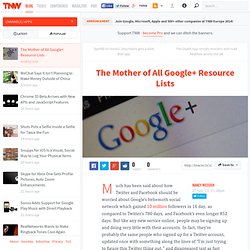 But like any new service online, people may be signing up and doing very little with their accounts. In fact, they're probably the same people who signed up for a Twitter account, updated once with something along the lines of "I'm just trying to figure this Twitter thing out," and disappeared just as fast leaving in their wake a sad little egg avatar and little else. But Google+ launched just barely under a month ago, and the sheer volume of extensions, third party sites and enhancements that have already emerged may be proof of the social network's staying power. If this list is anything to go by, people like Google+, and they're willing to make the effort to improve the experience for all involved. Google+ Insider's Guide » Pro-Tips, Feature Updates, & Who to Circle. How to Get Your Suspended Google+ Profile Reinstated.
How to Get Your Suspended Google+ Profile Reinstated Last week, we discussed whether Google should require you to use your real name for Google+ profiles.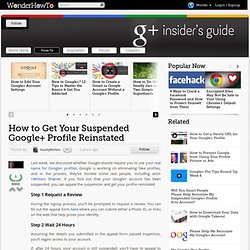 Google is working on eliminating fake profiles, and in the process, they've booted some real people, including actor +William Shatner. The Google Plus 50. If you're curious about Google+, the new social network platform from Google, you're not alone.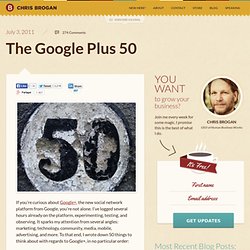 I've logged several hours already on the platform, experimenting, testing, and observing. It sparks my attention from several angles: marketing, technology, community, media, mobile, advertising, and more. To that end, I wrote down 50 things to think about with regards to Google+, in no particular order: The purpose of this list is to get you thinking about a bunch of different possibilities. You're welcome to dispute them all, but that really wouldn't be the point. Google+ Profile Optimization: Branding, SEO and Social Media Marketing. I think that the opportunities for social and search and ad reach will be fantastic with G+… and I for one think Google brilliant for arranging a perfect storm.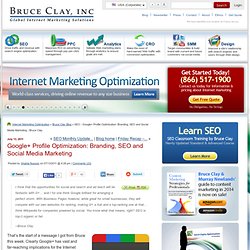 With Business Pages however, while great for small businesses, they will compete with our own websites for ranking, making G+ a hub and a top-ranking one at that… think Wikipedia for companies powered by social. You know what that means, right? SEO is top-3 organic or fail. ─Bruce Clay. Google+ Tips To Make Productivity Better. Since everyone is talking about Google+ I wanted to share some tips I have learned so far.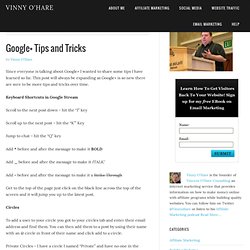 This post will always be expanding as Google+ is so new there are sure to be more tips and tricks over time. Keyboard Shortcuts in Google Stream Scroll to the next post down – hit the "J" key.
---