Website Production
Intro to TCP/IP
Introduction to networking
Internet
Domain Naming System
10 Beautiful Examples of Responsive Web Design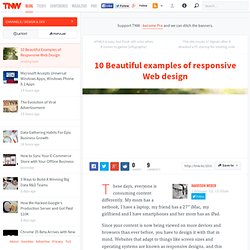 These days, everyone is consuming content differently.
HTML (Layout) Tags and their meaning
Home → Tutorials → Like the HTML Beginner Tutorial , the CSS Beginner Tutorial assumes that you know as much about CSS as you do about the cumulative effects of sea squirt discharge on the brain chemistry of Germanic ammonites. The purpose of this guide is to teach the bare essentials - just enough to get started.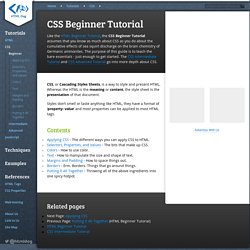 The Web Architecture
How TCP/IP Protocol Works - Part 1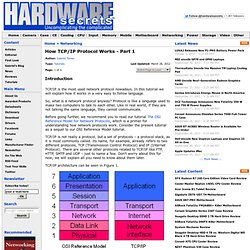 TCP/IP is the most used network protocol nowadays.
YouTube
TCP/IP - TCP/IP in Computer Networking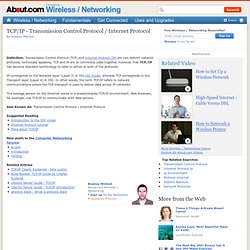 Definition: Transmission Control Protocol (TCP) and Internet Protocol (IP) are two distinct network protocols, technically speaking.
Teaching HTML/CSS in School – some useful tools « Lucy Bunce
I gave a presentation last week at the Bring and Brag preceding the CAS Wales / Technocamps conference in Swansea about a variety of different web-based tools you can use in school to teach HTML and CSS.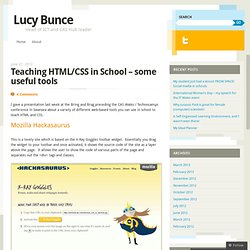 Air Sketch for iPad on the iTunes App Store
Description ✭✭✭ Our new App, Inkflow: The Visual Thinking Tool, is now live in the App Store as a FREE Download Today!
Simple, Practical Color Theory
The mastery of color theory, relations and harmonies is one of the primary steps to uncovering the full beauty and potential of your images (in the realms of art, design and/or photography). Find out more in this simple, practical, colorful guide.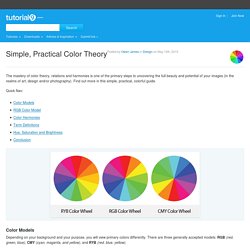 Warms: red orange brown yellow yellowgreen The chart below shows the hexadecimal color codes for warm colors, including shades of red, orange, brown, yellow, yellowgreen, and similar colors. This page is part of The Hex Hub of The Color Spot at HTML Station .
Warm Hex Color Codes: Hexadecimal codes for named colors used in HTML page features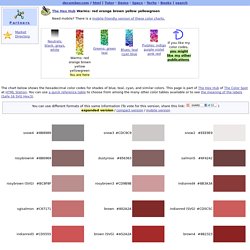 The Science Behind Design Color Theory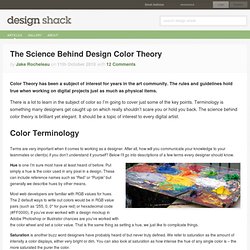 Color Theory has been a subject of interest for years in the art community. The rules and guidelines hold true when working on digital projects just as much as physical items.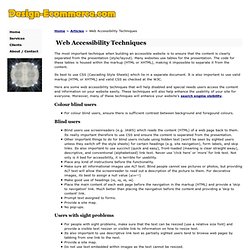 Web Accessibility Techniques
The most important technique when building an accessible website is to ensure that the content is clearly separated from the presentation (style/layout). Many websites use tables for the presentation.