Social marketing tools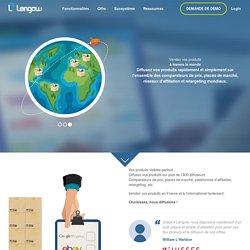 Générer un flux adapté aux contraintes techniques de chaque diffuseur est compliqué. Avec Lengow, vous automatisez la création des flux à destination des comparateurs de prix, plates-formes d'affiliation, marketplaces, Google Adwords ou réseaux sociaux en coordonnant plusieurs flux sortants à partir d'un unique flux entrant. Gagnez du temps et de la simplicité ! Plus besoin de vous connecter à chaque interface de diffuseur pour connaître les performances de vos flux, notre solution les centralise pour vous. Nombre de clics, ventes ou ROI… L'interface de gestion Lengow vous donne une vision de vos données à 360° et en temps réel.
Rezoto, partage de sorties amicales
Doopiz: 1ère application sociale de services sur Facebook
Reports in Minutes Free your time by eliminating complicated installs involving the IT department. Create powerful reports in minutes, not days. Safe and Secure Venngage knows how important your data is to your business which is why we take your security seriously. With our encryptions only your team will see your data and your reports.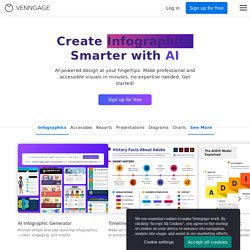 The "killer" tweet can do or undo the career of a politic, a star or a brand. An influencer who posts something new on Facebook can get a wave of positive feedbacks which can be the spark to a successful product launch. A big community is very useful to boost product marketing without spending incredible sum into media. In short, it is essential today for any brand to develop its social strategy, and to know the perfect influencers to test its products / concept and make it adopted quickly and on the long term. Influencepanel offer you the ranking of brands, personnalities, bloggers, youtubers and media : Facebook page fan ranking, most influent Twitter account, youtube channel rank ... all of that with simple filters.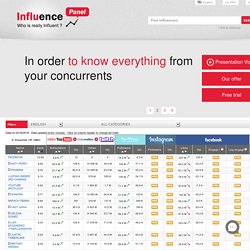 PeopleK | Key people social business.