Billets et repères
Here's a video for former Parkade co-owner and DJ Amanda Shinji aka Ms Cyberpink's great mashup 'Strangeword' – Cameo's 'Word Up' vs Depeche Mode's 'Strangelove' – a lot of fun to do. And again you can hear this track and tracks like it on rotation at Radio Clash Live. I generally don't tend to post my mashup videos over here, but they are a large part of my output now, expecially with Kleptonite (RIP) and hopefully other VJ gigs. You can find out more of my mashup videos over at my YouTube and Vimeo (both Push Groove and Strangeword would be on YouTube but nasty WMG & UMG stopped that…). My Salt N' Pepa's Push It vs Dee-Lite's Groove Is In The Heart mashup is over on Radio Clash Live's soundcloud page…even got the thunbs up from Lady Miss Kier on her Twitter!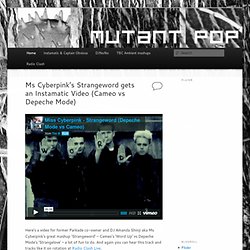 Mutant Pop Mashup and Remix artists - DJNoNo, Instamatic and tbc! DJs, remixes and Mashups ahoy! | Panem et Circenses
Real Scenes: Berlin on Vimeo
We Called It Acid - 1988 docu London Acid House
Adieu Mondine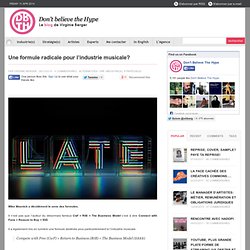 Mike Masnick a décidément le sens des formules. Il n'est pas que l'auteur du désormais fameux Cwf + RtB = The Business Model c'est à dire Connect with Fans + Reason to Buy = $$$ Il a également mis en lumière une formule destinée plus particulièrement à l'industrie musicale.
Une formule radicale pour l'industrie musicale
La main mise croissante des fonds d'investissement sur les actifs de la musique n'est pas très bon signe
Les meilleures musiques de films de 2010 - Music Box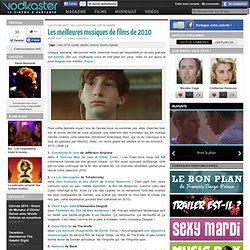 Chaque semaine, découvrez notre sélection musicale disponible en écoute gratuite sur Spotify. Bin oui, Vodkaster vous en met plein les yeux, mais on est aussi là pour soigner vos oreilles.
[Tutoriel] (fr) Comment réaliser un mashup avec Melodyne - Fissunix Bootlegs / Mashups