Things I Should Learn
15 Free Guides That Really Teach You USEFUL Stuff. Freely available to MakeUseOf subscribers, there are now multiple manuals released every month, for everyone to enjoy.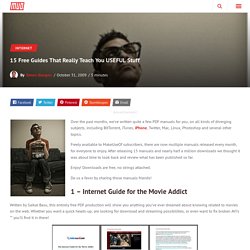 After releasing 15 manuals and nearly half a million downloads we thought it was about time to look back and review what has been published so far. Enjoy! Downloads are free, no strings attached. 1 – Internet Guide for the Movie Addict Written by Saikat Basu, this entirely free PDF production will show you anything you've ever dreamed about knowing related to movies on the web. 10 ways to enhance Google+ | Applications. Google+ has made an impressive debut by signing up more than 25 million users, despite launching as an invite-only beta.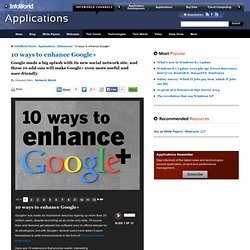 Of course, fixes and features get slipped into software prior to official release by its developers, but with Google+ several users have taken it upon themselves to write enhancements in the form of Chrome browser extensions. Here are 10 extensions that provide useful, interesting improvements to the search giant's social networking site. Top 10 Ways to Turn Your Retired Gadgetry into the Technology of the Future.
SExpand I have written How-Tos for many of them, but I concentrate on the "why" answers, not the "how".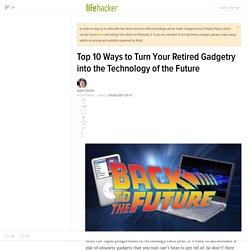 There are lots of places on the internet with step-by-step guides. Free electricity Video. I discovered a secret source of electricity that the power company and phone company do not want you to know about.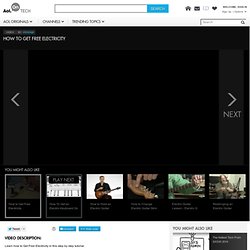 It is also a great source of emergency electricity if your power ever goes out. All you need to tap into this secret power source is phone line. Every phone line is between 40 and 70 volts running through it, 24/7. In my case, it measure around 57 volts. After some bench testing, I discovered that all you need are 4 components to use this power source. How You Can Learn a Language in only 10 Days. Last Updated: 4/08/2014 22:41 PST Most people recognize the many benefits of learning a foreign language: You can travel to foreign countries and feel comfortable, be a more productive and enticing employee in today's competitive job market, and immerse yourself in the vast cultures that surround you.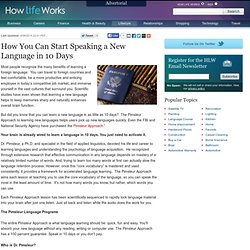 Scientific studies have even shown that learning a new language helps to keep memories sharp and naturally enhances overall brain function. But did you know that you can learn a new language in as little as 10 days? The Pimsleur Approach to learning new languages helps users pick up new languages quickly.
45 Epic Blender Tutorials. Ben has over a decade of experience in the computer graphics field and although he's primarily a hard surface modeler, he's also experienced in the fields of UVMapping, Texturing, Lighting and Rendering.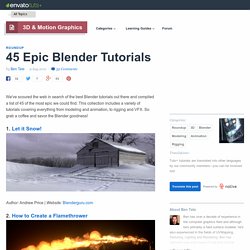 Ben currently co-edits Cgtuts+ along with his brother Chris, and has authored over sixty hours of real-time tutorial content for the site, focusing mainly on 3d Studio Max and hard surface modeling. Along side 3D Studio Max, Ben's has experience with VRay, FumeFX, ZBrush, Mudbox, Mari, PTex, Photoshop, xNormal, UVLayout, Forest Pack Pro and After Effects.
---