Funny
Catania-Inter 2-0: Clamoroso al Cibali
grandi imprese Clamoroso al Cibali. Il grido di Sandro Ciotti a Tutto il Calcio minuto per minuto il 4 giugno del 1961 è entrato nella storia, il Catania ha battuto l'Inter di Herrera per 2-0 Ricordo di quel mitico Catania, da allora simbolo della riscossa delle provinciali CLAMOROSO AL CIBALI .
Online Comic Strips - How to Make Cartoons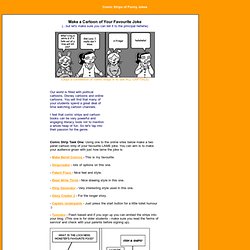 : Using one to the online sites below make a two panel cartoon strip of your favourite LAME joke. You can aim is to make your audience groan with just how lame the joke is. - - This is my favourite. - - lots of options on this one.
PETS WHO WANT TO KILL THEMSELVES
Festeggia il gol e va ad esultare nella curva sbagliata, preso a schiaffi - ScuolaZoo.com
Un pazzoide mostra il pene in diretta TV - ScuolaZoo.com