BLOGs
Net Money Making - Learn How To Make Money Online
Tabbloid
This is the second part of an analysis of different consumer Internet business models the originally ran on TechCrunch. It is suggested that you first read Part I . Most consumer Internet startups fall into a baker's dozen of possible business models. In the first part of this post, I tried to lay out the three main buckets those business models fall into (media, paid service, and physical commerce) and then began to sketch out the first four business models (search, gaming, social networks, and new media).
TechCrunch Teardown: 13 Consumer Internet Business Models (Part II) « The World According To Carp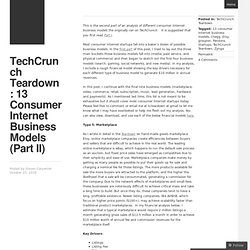 TechCrunch Teardown: 13 Consumer Internet Business Models (Part I) « The World According To Carp
This post originally ran on TechCrunch . You can check out my previous analyses of Groupon , Zynga , Chegg , Pandora and Etsy . And my interviews with Bambi Francisco on Vator.tv here and here .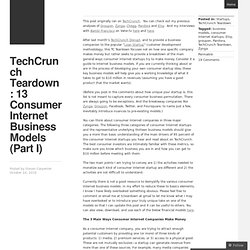 Smart Idea Box | Home
Free wp themes | Wp templates - Part 10
NewsIsFree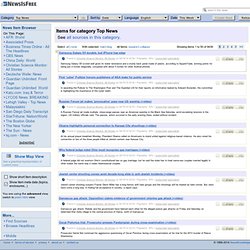 A nuclear disarmament policy might look fine on a Lib Dem leaflet but it would cost our party and the country dear As the next election gets closer, a steady stream of commentators have speculated that Labour could go back to the days of advocating unilateral nuclear disarmament by abandoning the programme to build the new submarines that will carry Britain's deterrent . Some hope Ed Miliband will be different to the succession of Labour leaders who believed unilateralism would leave the UK more vulnerable to a future nuclear threat while doing precious little to advance the vitally important cause of global non-proliferation and disarmament. Others think that the need to restrict spending means that a future Labour government should write off the £3bn that will already have been invested in the new submarines to avoid the remaining construction costs over the subsequent two decades.
Leonardo.it - il portale quotidiano
- I publisher saranno retribuiti secondo l'interesse suscitato da ogni singolo servizio seguendo il seguente tariffario: Fino a 200 letture = zero Da 201 a 999 = 1,5 euro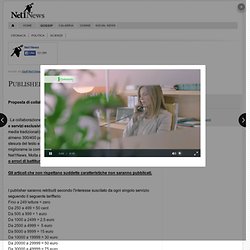 Publisher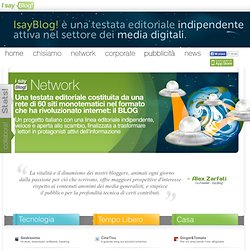 Sei creativo, affidabile e hai familiarità con Wordpress? Dividi con tutto il mondo la tua passione su ciò che conosci meglio! IsayBlog!
Network
User:Tomhanna/Adding Ads to Wordpress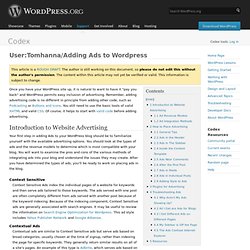 User:Tomhanna/Adding Ads to Wordpress This article is a ROUGH DRAFT . The author is still working on this document, so please do not edit this without the author's permission . The content within this article may not yet be verified or valid.
Archivio Mercati - BitMAT - MAT Edizioni