Middle Eastern Media
A Saudi woman and her son walk past the Imam Muhammad ibn Abdel-Wahhab Philanthropic School for Women's Quranic Studies in Riyadh, Saudi Arabia, March 21, 2003.AP Photo Occasional Paper, Combating Terrorism Center February 25, 2010 Author: Thomas Hegghammer, Former Associate, Initiative on Religion in International Affairs/International Security Program, 2009–2010; Former Research Fellow, Initiative on Religion in International Affairs/International Security Program, 2008–2009 Belfer Center Programs or Projects: International Security; Religion in International Affairs This paper traces and assesses al-Qa'ida''s efforts to launch an insurgency in Saudi Arabia from the mid-1990s until today.
The Failure of Jihad in Saudi Arabia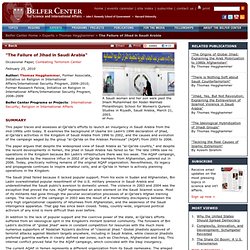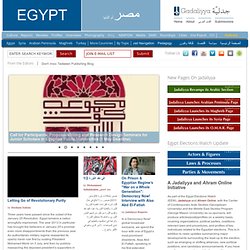 الصراع على المساجد في مصر: بحثاً عن كنيسة الاسلام وسط الصراع الذي يجري الآن في مصر بين أجهزة الدولة بقيادة الحكومة المدعومة من الجيش، وبين الإخوان والتيارات الإسلامية المناصرة لهم، هناك صراع محوري جداً على المساجد ومنابرها. الخطب والدروس الدينية والأنشطة الخيرية والتنموية التي تتخذ من المساجد مركزاً لها هي إحدى ساحات نفوذ التيارات الإسلامية بتنوعاتها، وهي أيضا إحدى ...
Egypt | Jadaliyya
What will remain, said George, sitting in the Ramallah Cafe, is "one apartheid state: one state for two peoples where one has all of the rights, the Israelis, and one has none of the rights, the Palestinians." As negotiations between Israeli and Palestinians leaders reach a crisis, in Ramallah, the urban reprieve and seat of President Mahmoud Abbas's government, the breakdown passes with much apathy. Continue reading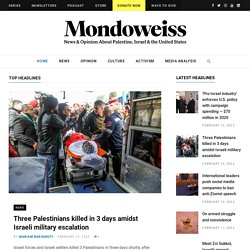 Front Page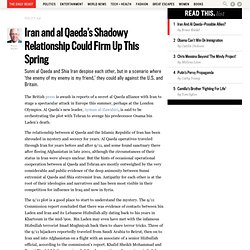 Inside Theater 10 in Tampa, moviegoers rushed to save Chad Oulson, who was shot in the chest after a feud over text messaging. His rescuers grew fearful as his pulse weakened. The off-duty nurse was calling 911 for help even as he and other bystanders fought to keep the man alive.
Iran and al Qaeda's Shadowy Relationship Could Firm Up This Spring
Somalia's al-Shabab join al-Qaeda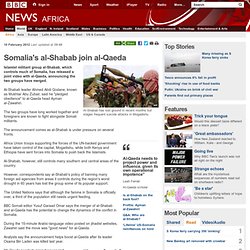 10 February 2012Last updated at 09:48 Al-Shabab has lost ground in recent months but stages frequent suicide attacks in Mogadishu Islamist militant group al-Shabab, which controls much of Somalia, has released a joint video with al-Qaeda, announcing the two groups have merged.
Mideast: Egyptian Islamic leader criticises Hamas - Adnkronos Se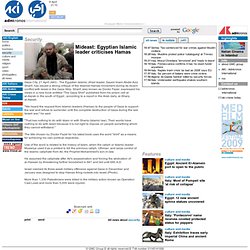 Gaza City, 21 April (AKI) - The Egyptian Islamic Jihad leader, Sayed Imam Abdel Aziz Sharif, has issued a strong critique of the Islamist Hamas movement during its recent conflict with Israel in the Gaza Strip. Sharif, also known as Doctor Fazel, expressed his views in a new book entitled "The Gaza Shirt" published from his prison cell at al-Aqrab in the south of Egypt , according to a report in the Arab daily, al-Sharq al-Awsat. "We heard the request from Islamic leaders (Hamas) to the people of Gaza to support the war and refuse to surrender until the complete destruction of Gaza during the last Israeli war," he said. "That has nothing to do with Islam or with Sharia (Islamic law). Their words have nothing to do with Islam because it is not right to impose on people something which they cannot withstand."
The Future of the Marjayia
How will the leadership of the Shi'ite community evolve in the 21st Century? In the face of inevitable challenges, Mehdi Khalaji examines shifting influences upon the global Shi'ite community and suggests that the politics of the Middle East could very well be reshaped, in due course, by unfolding tensions. The Ancient City of Qom in Iran, the largest centre for Shi'a scholarship The current form of religious leadership over the Shi'ite community, marjayia, was founded in the 1830s when Mohammed Hassan Najafi became the first transnational Shi'ite religious authority (marja) in Najaf, Iraq.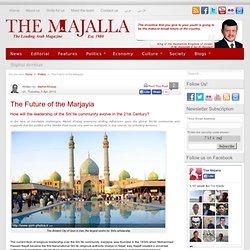 On March 21, Haaretz correspondent Ari Shavit wrote a powerful op-ed in the New York Times that began with this stark and stunning claim: "An Iranian atom bomb will force Saudi Arabia, Turkey, and Egypt to acquire their own atom bombs." Indeed, it has become axiomatic among Middle East watchers, nonproliferation experts, Israel's national security establishment, and a wide array of U.S. government officials that Iranian proliferation will lead to a nuclear arms race in the Middle East. President Barack Obama himself, in a speech to the American Israel Public Affairs Committee (AIPAC) last month, said that if Iran went nuclear, it was "almost certain that others in the region would feel compelled to get their own nuclear weapon."
Don't Fear a Nuclear Arms Race in the Middle East - By Steven A. Cook