Games
DILUTION: tips, tricks and guidelines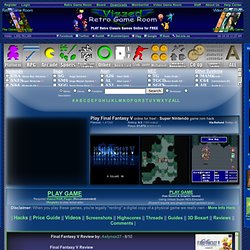 Final Fantasy V Description: The Elemental Crystals are the life source of the planet. With them, gentle winds blow, the seas are active, fire burns bright, and the earth is full of life. All seems well in the world, until the wind suddenly stops, the sea begin to grow stagnant, the heat of fire becomes scarce, and the earth begins to wither.
Play Final Fantasy V rom Game Online Super Nintendo free snes - Vizzed
Final Fantasy V
Dragon Boy
Age of Defense
Last month, Fox News host Bill O'Reilly stepped into instant Internet infamy when, in a debate with American Atheists president David Silverman , O'Reilly attempted to prove the existence of God by citing the mystery of the tides : "I'll tell you why [religion is] not a scam, in my opinion. Tide goes in, tide goes out. Never a miscommunication.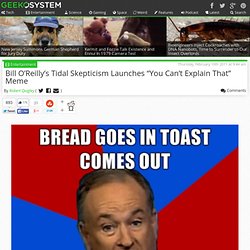 Bill O'Reilly - Can't Explain That Meme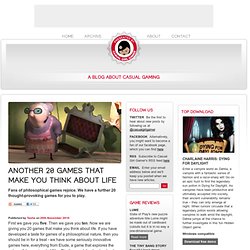 First we gave you five . Then we gave you ten . Now we are giving you 20 games that make you think about life. If you have developed a taste for games of a philosophical nature, then you should be in for a treat - we have some seriously innovative games here, everything from Elude, a game that explores the nature of depression, to Ulitsa Dimitrova, a tale about a street-urchin in Russia.