SHOES
Heart Stoppers - Shoe Pads - Hypoallergenic | SoftSurroundings.com. Lori's Shoes - The Sole of Chicago - Kelsi Dagger Colleen - Grey. Soda Hunt-S Studded Slingback Clog. Genevieve Wedge - $46.99 : Spotted Moth, Chic and sweet clothing and accessories for women. Michael Antonio Studio Mercer Black Triple Wedge Ankle Boots - $88. Cover Band Bootie | Mod Retro Vintage Boots. /productshots/0057/8429/422bd136ffe8838c282a01ea8ad83691.jpg?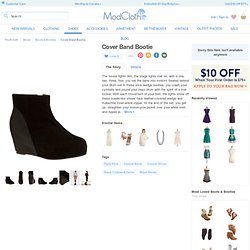 1292363139/productshots/0057/8435/3b3a1d87c813b12bc1a7217ee86a24bf.jpg? 1293558572/productshots/0057/8441/0c0446af859247b3e9fdff87f09616bf.jpg? 1293558573/productshots/0057/8451/dda10994add994880f2105775e26967b.jpg? 1293558573/productshots/0057/8466/56dff653f9a5acd0940a92521e6a9fa2.jpg? 1293558573/productshots/0057/8484/305bdc700f0ac197710e2026770f9ae3.jpg? Madden Girl Fazhion at Zappos. ASOS MALCOLM Suede Punch Out Flat Lace Up Shoe at ASOS. In with the Gold Flat | Mod Retro Vintage Flats. /productshots/0055/7692/ade9349c18d5f4a11db973e4d8115f41.jpg?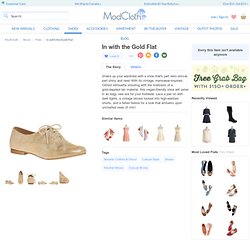 1300221695/productshots/0055/7705/e24b6104306c5f5cd17fbe6123e6823c.jpg? 1295367777/productshots/0055/7717/13ab26adac4827f96582495761b92c88.jpg? 1292434086/productshots/0055/7729/7e33ac43e8d478f0fca059df4c8427fe.jpg? 1292434087/productshots/0055/7735/e3f31c513dbffe94ebd6c21b5fb57205.jpg? Nine West Naughty Leather Flat. Miss Me Lush 2 Taupe Zipper Back Ballet Flats - $30. Qupid Salya-465 Perforated Oxford Flat. Send Money, Pay Online, and Receive Money - all with PayPal. De l'argent pour chaque instant.
Professionnel ? Ouvrez un compte Pro En pause. Cliquez pour reprendre.Pause See all countries. Basic Flat.
---