FABRIC
Etsy. <div id="javascript-nag" class="notice"><p> Take full advantage of our site features by enabling JavaScript.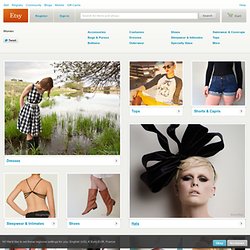 <a href=" more</a>. </p></div> Help Etsy Cart. Cafe Press. Lion Brand Yarn. Twist. Cables. Grocery Bag "Yarn" | When people see the handbags some of us carry around they never believe that we've made them from regular grocery bags.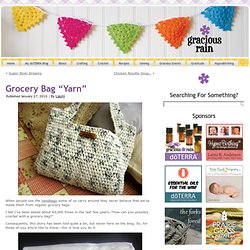 I bet I've been asked about 65,000 times in the last few years–"How can you possibly crochet with a grocery bag?" Consequently, this story has been told quite a bit, but never here on the blog. So, for those of you who'd like to know—this is how you do it. Take one innocent looking grocery–the thin, noisy kind–and smooth it out flat.
Fold it in half lengthwise and smooth out again. Knitting Supplies & Knitting Patterns from Noble Knits. Knitting Supplies | Discount Yarn. Marnie MacLean Designs.
---