CLOTHES & ACCESSORIES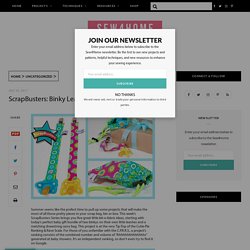 This baby gift bundle of two binkys on their own little leashes and a matching drawstring carry bag is at the very Tip-Top of the Cutie-Pie Ranking & Rave Scale.
It's Halloween season and costume shops have popped up in all sorts of unusual places. We have one in a store front that previously housed a carpet and linoleum company. Everything smells like glue.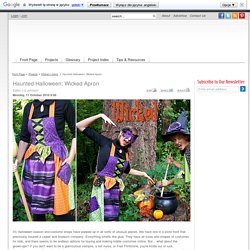 Haunted Halloween: Wicked Apron - Sew4Home
October 25, 2009 7:56 am J.
J. Crew Ribbon Neckline Refashion Tutorial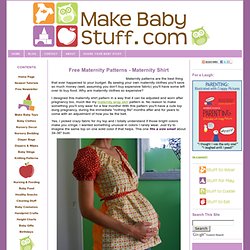 Maternity patterns are the best thing that ever happened to your budget. By sewing your own maternity clothes you'll save so much money (well, assuming you don't buy expensive fabric) you'll have some left over to buy food. Why are maternity clothes so expensive?
Free Maternity Patterns: Maternity Shirt Pattern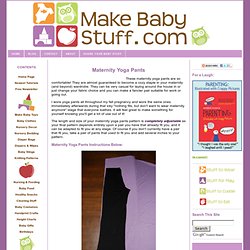 These maternity yoga pants are so comfortable!
Free Maternity Yoga Pants Pattern
Big Ugly Shirt Refashioned into Maternity!
Pages This Blog Linked From Here
<img alt="CZ_CraftExclusive.gif" src="http://makezineblog.files.wordpress.com/2011/06/cz_craftexclusive.gif?
Finally–the long-awaited beltmaking tutorial!