Idees
9 Reasons Why Failure Is Not Fatal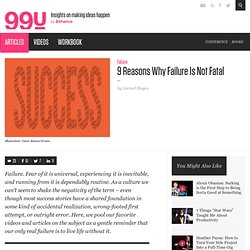 Failure. Fear of it is universal, experiencing it is inevitable, and running from it is dependably routine. As a culture we can't seem to shake the negativity of the term – even though most success stories have a shared foundation in some kind of accidental realization, wrong-footed first attempt, or outright error.
Getaround Social Car Sharing | Gastro Surplus Panini Digital
August 3rd, 2011 | Friends | Categories: Inspiration, Online, Social, Strategy, Tool | Tags: Car, renting, sharing, Social, swapping | A new social car swapping site, this service allows individuals to put their own vehicles up for rent at an hourly rate they get to set (e.g. Tesla Roadster $50/hr). No idea how it all works or whether it will catch on, but it's pretty interesting.