Crafts
DIY Braided Bead Bracelet. It's been awhile since our last bracelet DIY.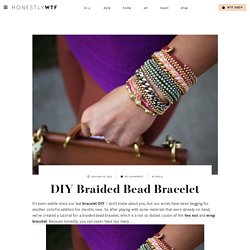 I don't know about you, but our wrists have been begging for another colorful addition for months now. So after playing with some materials that were already on hand, we've created a tutorial for a braided bead bracelet, which is a not so distant cousin of the hex nut and wrap bracelet. Because honestly, you can never have too many . . . You'll need: Cut the waxed linen cord into a 26″ and 19″ piece. Untitled. Etsy Russian Team. Galafilc creates amazing and unique hand felted items.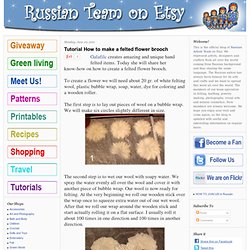 Today she will share her know-how on how to create a felted flower brooch. To create a flower we will need about 20 gr. of white felting wool, plastic bubble wrap, soap, water, dye for coloring and a wooden roller. It's all in the details: HOF3 Jewelry Printable Kit Tutorial... I mentioned yesterday that this kit is now up on the site and that I would put together a little tutorial about how I put mine together.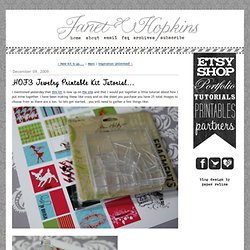 I have been making these like crazy and on the sheet you purchase you have 25 total images to choose from so there are a ton. So lets get started...you will need to gather a few things like: HOF3 Jewelry Printable, Tim Holtz Fragments, Glossy Accents Chandelier Crystals, plastic jewels, beads and jumprings. Needle Felting Patterns Needle Felted Animals PDF by Crafterica.
<div id="javascript-nag" class="notice"><p> Take full advantage of our site features by enabling JavaScript.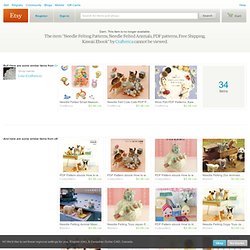 <a href=" more</a>. </p></div> Help.
---