Small Business
Top 10 Mistakes in Starting an Online Business
Every week I talk with entrepreneurs. We talk about what's working and what isn't. We talk about successes and failures.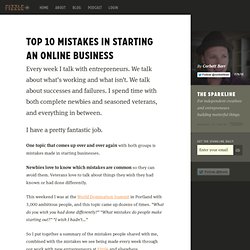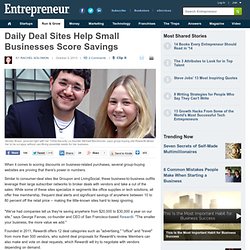 Ainsley Braun, pictured right with her Tinfoil Security co-founder Michael Borohovski, says group-buying site Rewardli allows her to be scrappy without sacrificing essential needs for her business. When it comes to scoring discounts on business-related purchases, several group-buying websites are proving that there's power in numbers. Similar to consumer-deal sites like Groupon and LivingSocial, these business-to-business outfits leverage their large subscriber networks to broker deals with vendors and take a cut of the sales.
Daily Deal Sites Help Small Businesses Score Savings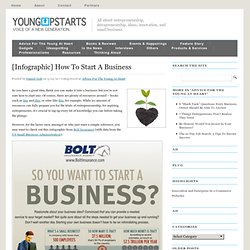 So you have a great idea, think you can make it into a business but you're not sure how to start one. Of course, there are plenty of resources around – books such as this and this, or sites like this, for example. While no amount of resources can fully prepare you for the trials of entrepreneurship, for aspiring entrepreneurs, it's crucial to lap up every bit of knowledge you can before taking the plunge. However, for the lazier ones amongst us who just want a simple reference, you may want to check out this infographic from Bolt Insurance (with data from the US Small Business Administration): Via: Bolt Insurance Daniel Goh is the founder and chief editor of Young | Upstarts, as well as an F&B entrepreneur.
[Infographic] How To Start A Business
The Work at Home Wife Make Money Online From Home April 17, 2012 By Angie Nelson 5 Comments
Women In Home-Based Business: Infographic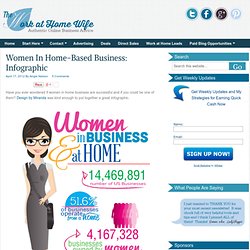 Small Business Ownership in the US
5 Small-Business Tips for Taking on 2013
Only 10% Of Small Businesses Use Twitter As Part Of Their Marketing Strategy [INFOGRAPHIC]
Content Marketing: Growth For Your Business
Content marketing has grown into one of the most important marketing tools available. Other than "data mining", which might give you a hint on the prospects needs, content marketing done right can give you the right inside knowledge you need to turn your marketing efforts into dollars. This content marketing infographic illustrates how we think about growing a business online presence. What are the things to pay attention to when starting with content marketing?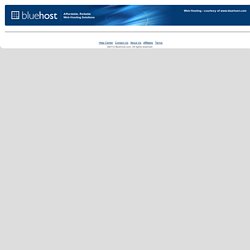 In 2012, five different social networks staked their claim as the most important platforms in this entire space – Facebook, Twitter, Google+, LinkedIn and Pinterest. While you can make a good case for the inclusion of other social networks such as Instagram and Reddit, brands looking to get started in social media should absolutely concentrate on the top five. But, if you're new to social marketing, taking on all of these channels at once would be a mistake. There's a steep learning curve in social media and it differs from network to network – for example, what's recommended and works on Twitter isn't necessarily going to see the same results on Pinterest.
Which Social Network Is Right For Your Business? [INFOGRAPHIC] - AllTwitter | Online Media News Updates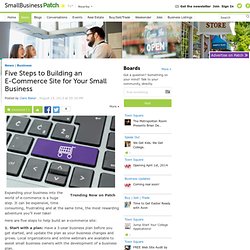 Expanding your business into the world of e-commerce is a huge step. It can be expensive, time consuming, frustrating and at the same time, the most rewarding adventure you'll ever take! Here are five steps to help build an e-commerce site:
Five Steps to Building an E-Commerce Site for Your Small Business - Business - Small Business, NY Patch
Marketing tips for small business
Post Date : Feb 06, 2013 Posted by : Kim Meredith Smith Comment :0 Small Businesses can be challenged with limited marketing budget and resources. But without marketing it is very hard for any Small Business to survive and grow in today's competitive market.
5 consejos de marketing para pymes #infografia #infographic #marketing