Dictionary
OED Appeals Do you have an earlier record of a word which our editors are currently researching? Take a look at our recent appeals and submit your evidence.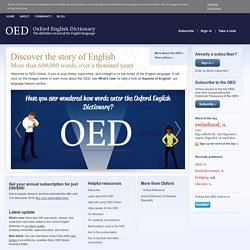 Visuwords™ online graphical dictionary — Look up words to find their meanings and associations with other words and concepts. Produce diagrams reminiscent of a neural net. Learn how words associate. Enter words into the search box to look them up or double-click a node to expand the tree. Click and drag the background to pan around and use the mouse wheel to zoom. Hover over nodes to see the definition and click and drag individual nodes to move them around to help clarify connections.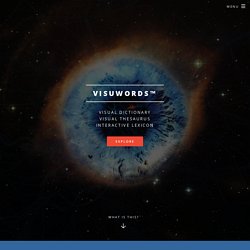 Encarta takes seriously its responsibility both to encourage learning and to respect the role of parents in their children's education. We have rated our dictionary content according to the guidelines of the Internet Content Rating Association (ICRA) . You can set your Internet browser to help block potentially objectionable material, including dictionary entries that may be considered offensive. See our Help topic for more information on the parental control features available.