Dust or Magic
[ Perspectum - work by Seth Hunter ]
Brooklyn Space Program
Software MacKiev - Kid Pix Deluxe 3D
Origo a 3D printer for everyone | Origo a 3D printer for mom, dad and the entire family
Codify Brings Entry-Level Coding to iPad Users
Codify is an app for budding programmers looking to experiment with Lua. Developer Two Lives Left (no relation to Tilt to Live developer One Man Left) has introduced an iPad app for those budding programmers out there. Codify is an app that is based on the Lua programming language, and is designed for users to be able to easily set up and use projects on their iPad. This is not meant to be a compiler for large-scale projects, nor is it meant to be a Lua compiler for iPad, as projects are currently limited to the iPad alone.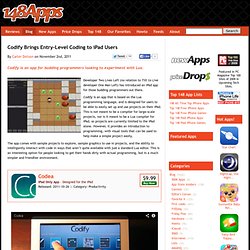 Monkey Preschool: iPhone Games for Ages 2 to 6
MathDoodles
Math Doodles iOS 7.03 Conflict Corrected There was a conflict with Math Doodles and the latest iOS 7.0.3 update. The activity choices wheels have been temporarily redesigned, in the current version available in the app store. They are functioning but not perfect.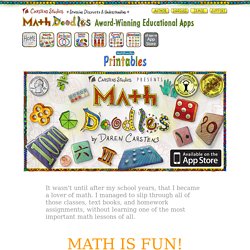 The Phantom Tollbooth (9780394820378): Norton Juster, Jules Feiffer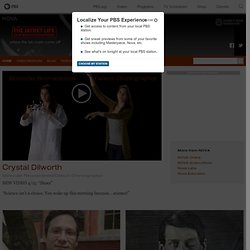 On September 20, 1958 in Harlem Hospital, Dr. W.V. Cordice Jr. worked with a team of surgeons to help save the life of Rev. Dr. Martin Luther King Jr. - then 29 years old - from a stab wound to the chest. The blade had missed his aorta by millimeters, and doctors said a sneeze could have caused him to bleed to death.
DTC Lab