Architecture
4.6
Architects Beyond Architecture | Woodbury University. Date: Fri, Apr 6 '12 Location: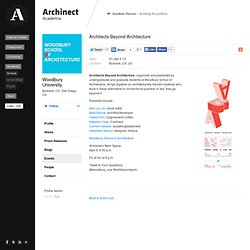 Farnsworth house. Vivienda vertical. 4 - Interview, Oaxaca-Style (Part Deux) | Blogs. A recent article in a local Oaxacan news blog described an effort by the municipal government to invest in the infrastructure of its public market system.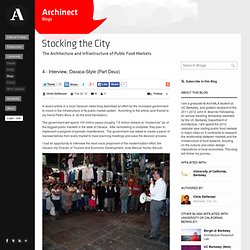 According to the article (and thanks to my friend Pedro Mora Jr. for the brief translation): The government will spend 100 million pesos (roughly 7.6 million dollars) to "modernize" six of the biggest public markets in the state of Oaxaca. After remodeling is complete, they plan to implement a program of periodic maintenance. The government has asked to create a panel of representatives from every market to have planning meetings and ease the decision process. I had an opportunity to interview the most vocal proponent of the modernization effort, the Oaxaca city Director of Tourism and Economic Development, José Manuel Núñez Banuet. Tori Tori Restaurant / Rojkind Arquitectos + ESRAWE Studio. Architectural Project: Rojkind Arquitectos + Esrawe Studio Location: Polanco, Mexico City Project Team (Rojkind Arquitectos): Tere Levy, Agustín Pereyra, Raúl Araiza, Carlos Alberto Ríos, Isaac Smeke J., Enrique F. de la Barrera, Daniela Bustamante, Daniel Hernández Project Team (ESRAWE Studio): Ricardo Casas, Basia Pineda, Ian Castillo, Karianne Rygh, Alejandra Castelao, Jorge Bracho, Alejandro Zárate, Marcela Muñoz, Edgar Sánchez, Rodrigo L.
Franco Construction Area: 629 sqm Status: Completed Design Date: 2009 Completion Date: 2011 Photographer: Paúl Rivera Considered one of the best Japanese restaurants in Mexico City and due to its remarkable success, Tori-Tori has now moved to a bigger location in the same area of Polanco, Mexico City, where Rojkind Arquitectos and Esrawe Studio teamed up to make it happen. At the residential area in Polanco that has seen changes in its zoning, houses have been transformed to office spaces or restaurants. AD Recommends: Best of the Week. Houses, an office, a culture center, and a bubble.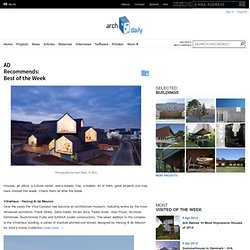 Yes, a bubble. All of them, great projects you may have missed this week.
---