Blackberry
Up next, the mobile decade
Michael Jones spends a lot of his time reading the proverbial technology tea leaves.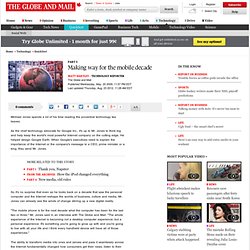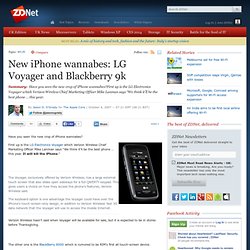 iPhone wannabes: LG Voyager and Blackberry 9k
Have you seen the new crop of iPhone wannabes? First up is the LG Electronics Voyager which Verizon Wireless Chief Marketing Officer Mike Lanman says "We think it'll be the best phone … this year.
If you're using BlackBerry Device software version 7.1 or older, on the home screen of your device, click the Options icon. Click Device > About Device Versions. If you're using a BlackBerry 10 device, on the home screen of your device, swipe down from the top of the screen and tap Settings > About.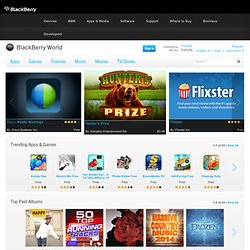 Built for BlackBerry | Download Apps
Who Will Be Your Web Office Provider?
[video] Introducing the BlackBerry Pearl