Todo
GTD. Task-manager. Todo.txt - Task tracking for command line lovers. Voo2do : simple, beautiful web-based to-do lists. Painless Software Schedules. By Joel Spolsky Wednesday, March 29, 2000 This article is obsolete.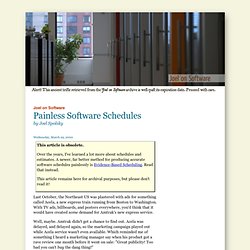 Over the years, I've learned a lot more about schedules and estimates. Time Tracker - A Personal Time Management Application - The Form Assembly. Time Tracker - a Time Management Solution Save in progress...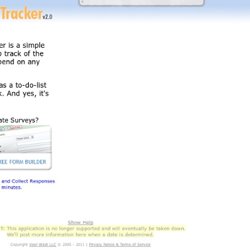 Time Tracker is a simple tool to keep track of the time you spend on any task. Think of it as a to-do-list with a clock. And yes, it's free . Need to Create Web Forms?
---