Tips
Blackberry. Internet Archive: Details: Wide Area Information Servers (WAIS) launch lecture. Easily Duplicate A Worksheet - FREE Microsoft Excel Spreadsheet Tips and Tutorials. Many times you will need to create a workbook that is made up of two or more identical sheets.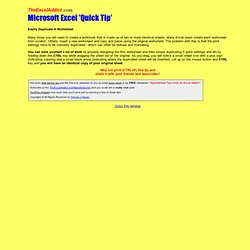 Many Excel users create each worksheet from scratch. Others, insert a new worksheet and copy and paste using the original worksheet. Ultimate Guide to Twitter Hashtags. What is a Twitter hashtag?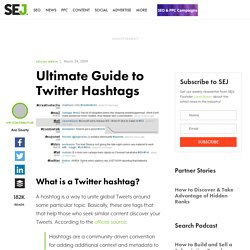 A hashtag is a way to unite global Tweets around some particular topic. Basically, these are tags that that help those who seek similar content discover your Tweets. According to the official source: Hashtags are a community-driven convention for adding additional context and metadata to your tweets. They're like tags on Flickr, only added inline to your post.
---