Photography-digital
HDR photo software & plugin - Tone Mapping, Exposure Blending & HDR Imaging for photography. Kuwait Photographers. Cajie says: I was recently asked by the admin of this group to share my knowledge on HDR photography.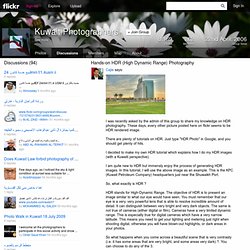 These days, every other picture posted here on flickr seems to be HDR rendered image. There are plenty of tutorials on HDR. Just type "HDR Photo" in Google, and you should get plenty of hits. I decided to make my own HDR tutorial which explains how I do my HDR images (with a Kuwaiti perspective). Photoshop CS2 HDR. Big Sur, California.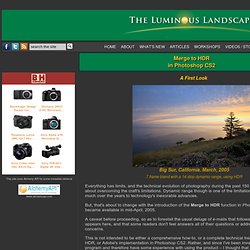 March, 2005 7 frame blend with a 14 stop dynamic range, using HDR.
---