i2comm
inShare16 Last year, Robert Scoble and Darren Barefoot debuted the Social Media Starfish to visualize and document the rapidly evolving landscape for social tools, services, and networks. If you work in marketing, public relations, advertising, customer service, product development, or any discipline that's motivated, shaped, and directed by customers, peers, stakeholders and influencers, monitoring and in some cases, participating in online conversations is critical in competing for the future.
Introducing The Conversation Prism | PR2.0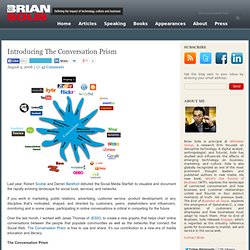 The "crisis informatics" (Google search) term is new to me, but the research I've been able to find under that term is familiar.
Crisis informatics, or the study of community emergency response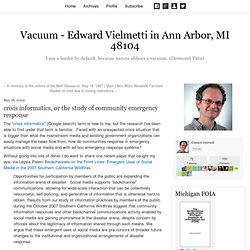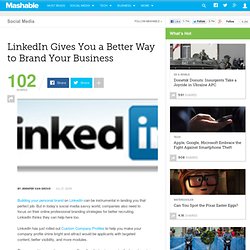 Building your personal brand on LinkedIn can be instrumental in landing you that perfect job. But in today's social media savvy world, companies also need to focus on their online professional branding strategies for better recruiting.
LinkedIn Gives You a Better Way to Brand Your Business