Wellness
Wake-Up Scrub - Whole Living Wellness. Nothing rouses you in the morning quite like the smell of coffee, so go ahead -- slather some on.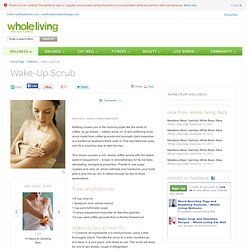 A skin-softening body scrub made from coffee grounds and aromatic plant essences is a traditional treatment that's used in Thai and Balinese spas, and it's a luxurious way to start the day. This recipe couples a rich, smoky coffee aroma with the sweet scent of peppermint -- known in aromatherapy for its mentally stimulating, energizing properties. Thanks to raw sugar crystals and olive oil, which exfoliate and moisturize, your body gets a pick-me-up, too. It makes enough for two to three applications. Protective Hair Treatment - Martha Stewart Hair care. With a little advance preparation, you can use the hours spent relaxing on the beach to actually improve the condition of your hair.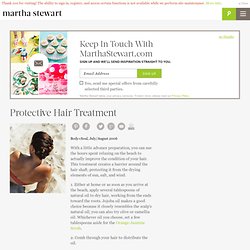 This treatment creates a barrier around the hair shaft, protecting it from the drying elements of sun, salt, and wind. 1. Images.marthastewart.com/images/channel/wholeliving/fitness/2010Q2/wl_bestbody_roadmap.pdf?czone=fitness/best-body/health-and-diet&center=136759&gallery=136243&slide=69153. LiBrow - It Looks Like Magic But It's Real. TED Quotes: Facts, insight and humor from TEDTalks — in shareable bites. TED Quotes are made possible by Allianz SE Facts, insight and humor —in shareable bites TED Quotes brings you salient bits of TEDTalks, on everything from activism to storytelling, from chemistry to curiosity.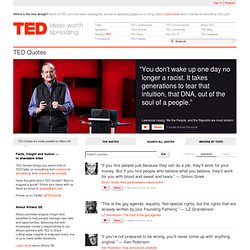 Have thoughts about TED Quotes? Want to suggest a quote? How to Discover Your Life Purpose in About 20 Minutes. How do you discover your real purpose in life?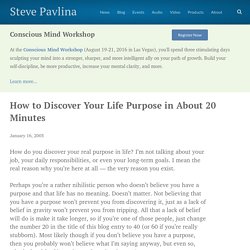 I'm not talking about your job, your daily responsibilities, or even your long-term goals. I mean the real reason why you're here at all — the very reason you exist. Perhaps you're a rather nihilistic person who doesn't believe you have a purpose and that life has no meaning. Doesn't matter. Not believing that you have a purpose won't prevent you from discovering it, just as a lack of belief in gravity won't prevent you from tripping. Baked kale chips. I don't know why I resisted making kale chips for so long.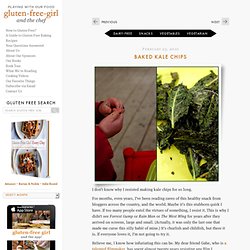 For months, even years, I've been reading raves of this healthy snack from bloggers across the country, and the world. Maybe it's this stubborn quirk I have. If too many people extol the virtues of something, I resist it. This is why I didn't see Forrest Gump or Rain Man or The West Wing for years after they arrived on screens, large and small.
---