Recipes
Braised Short Ribs Recipe - Tom Colicchio. 2 tablespoons canola oil 6 flanken-style short ribs with bones, cut 2 inches thick (about 4 pounds); see Note Kosher salt and freshly ground pepper 1 large onion, finely chopped 2 carrots, sliced 3 celery ribs, sliced 3 garlic cloves, thickly sliced One 750-milliliter bottle dry red wine, such as Cabernet Sauvignon 4 thyme sprigs 3 cups chicken stock In a large skillet, heat the oil.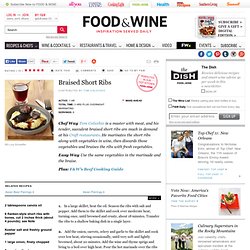 Season the ribs with salt and pepper. Add them to the skillet and cook over moderate heat, turning once, until browned and crusty, about 18 minutes. CookingByNumbers.com. Stuffed baguette. Stuffed Baguette A hollowed baguette obviously makes a perfect shell for any filling you are in the mood for.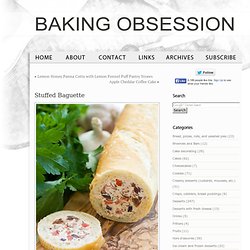 And once stuffed and properly chilled, it becomes a neat appetizer. Best Steak Marinade in Existence Recipe. Sticky Balsamic Ribs. OK, Folks.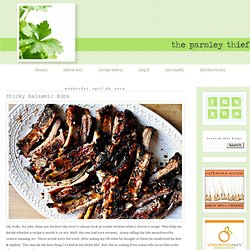 No joke, these are the best ribs ever!! I always look at reader reviews when I choose a recipe. They help me decide whether a recipe is worth it, or not. Well, this one had rave reviews...many calling the ribs award-worthy, contest winning, etc. Those words were the truth.
---