Fittness
Ding! This may be the sweetest sound you can possibly hear when playing a role-playing game (henceforth referred to as an RPG). "DING!" or something similar depending on the video game you're playing, means that your character completed a certain number of quests, killed a specific number of monsters, and ran enough errands to level up.
How to Level Up in the Game of Life | Nerd Fitness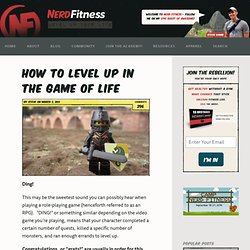 Home Remedies for Weight Loss | Grandma's Home Remedies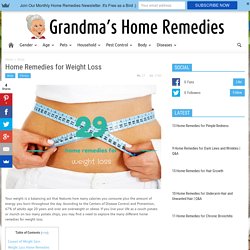 Your weight is a balancing act that features how many calories you consume plus the amount of energy you burn throughout the day. According to the Centers of Disease Control and Prevention, 67% of adults age 20 years and over are overweight or obese.
poses from yogajournal.com
If you need to lose weight fast, you've come to the right place.
100 Tips on How to Lose Weight Fast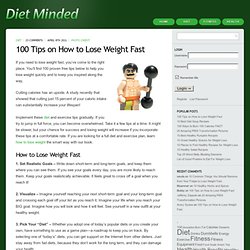 This year, after 15 years of yoga practice and transforming my body, I found myself hitting a plateau. Though my practice regularly involves power moves like jumping forward into Crow Pose and holding Warrior Pose for a long time, my muscle tone seemed to be stuck on autopilot: never decreasing, but never really going to that next level, either. My body, it seems, has become accustomed to the level of my practice.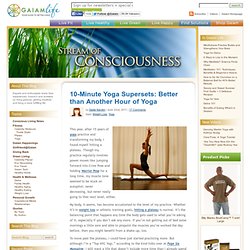 10-Minute Yoga 'Supersets': Better than Another Hour of Yoga -...
Banish belly fat | Fitness | Get Healthy | Best Health
sunsalutations.jpg from yogawithamey.com
Core Blasting Workout Without Sit-ups or Crunches - Video
Rock For Health - News - StumbleUpon
The next month or two of work on Xanga 2.0 is going to be busy, so I wanted to share with everyone a roadmap of how we're thinking about things!
You Know You Want Sexy Abs! | healthkicker
Gmaps Pedometer
Couch to 5k - C25K Running Program