Competition
YAF 10UP_2011_Winners
HKBCF Competition 2nd-Winning Entry 'Ephemeral Roof Exchange' « VANGUARQ
i 5 Votes Yesterday, we announced the Professional Group winners of the Hong Kong-Zhuhai-Macao Bridge (HZMB)‧Hong Kong Boundary Crossing Facilities (HKBCF) International Design Ideas Competition. Following is the stunning proposal 'Ephemeral Roof Exchange' by Austrian architects Steven Ma Tze Chung, Wendy Fok Wei Yue and Dominik Strzelec that was awarded the Second Place in the competition's Open Group.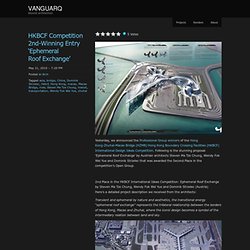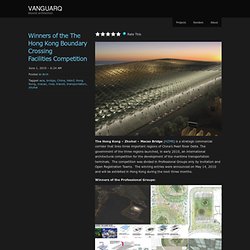 Winners of the The Hong Kong Boundary Crossing Facilities Competition « VANGUARQ
i Rate This The Hong Kong – Zhuhai – Macao Bridge (HZMB) is a strategic commercial corridor that links three important regions of China's Pearl River Delta. The government of the three regions launched, in early 2010, an international architectural competition for the development of the maritime transportation terminals. The competition was divided in Professional Groups only by invitation and Open Registration Teams.