Alan Moore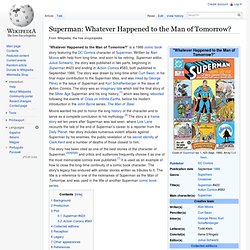 " Whatever Happened to the Man of Tomorrow? " is a 1986 comic book story featuring the DC Comics character of Superman . Written by Alan Moore with help from long-time, and soon to be retiring, Superman editor, Julius Schwartz , the story was published in two parts, beginning in Superman # 423 and ending in Action Comics #583, both published in September 1986.
Superman: Whatever Happened to the Man of Tomorrow?
Marvel Man and Marvel Man (comics) both direct here, for the Marvel Comics super hero formerly known as Marvel Man, see Quasar (Wendell Vaughn) . Marvelman , also known as Miracleman for trademark reasons in his American reprints and story continuation, is a fictional comic book superhero created in 1954 by writer-artist Mick Anglo for publisher L. Miller & Son . Originally intended as a United Kingdom home-grown substitute for the American character Captain Marvel , the series ran until 1963.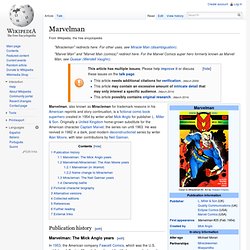 Marvelman
V for Vendetta is a graphic novel written by Alan Moore and illustrated mostly by David Lloyd , set in a dystopian future United Kingdom imagined from the 1980s to about the 1990s.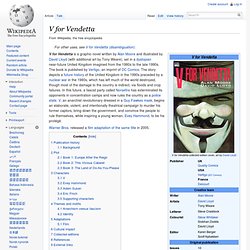 Watchmen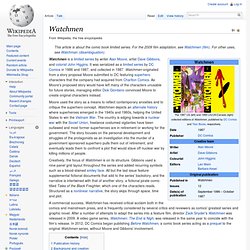 Watchmen is a graphic novel by writer Alan Moore , artist Dave Gibbons , and colorist John Higgins .