Paganism
Seven blunders of the world that lead to violence: wealth without work, pleasure without ..... - Mahatma Gandhi. Do As One. Do As One invites you to experience connection by breathing together synchronously with everyone currently logged into the UBR.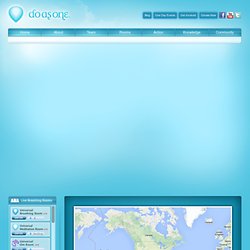 The map on this page shows you where everyone you are breathing with is located around the world in real time. At a pace of five breaths per minute, instill the power of conscious, deep breathing as you oxygenate your body, heighten awareness and increase your overall wellness. Stay in a Monastery. Home :: Budget Hostel Accommodation :: Stay in a Monastery A stay in a monastery?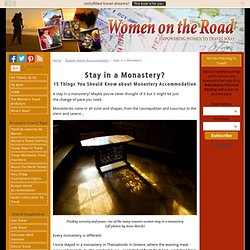 Maybe you've never thought of it but it might be just the change of pace you need. Monasteries come in all sizes and shapes, from the cosmopolitan and luxurious to the stern and severe... Finding serenity and peace, one of the many reasons women stay in a monastery (all photos by Anne Sterck) Every monastery is different. International Pagan Coming Out Day – May 2nd. HERBS AND THIER MAGICAL USES. Comics/anu/page03.html. The Sacred Moon Circle - The Charge of the Goddess.
Witchful Thinking. The Wild Hunt.
Other People's Pearls
Gods and Goddesses. Theology. Free Wiccan and Pagan Symbol Cross Stitch Patterns - Free Ancient Symbols Cross Stitch Charts. Woolston – Steen Theological Seminary. Winter Solstice Lunar Eclipse on Vimeo.
---