Copywriting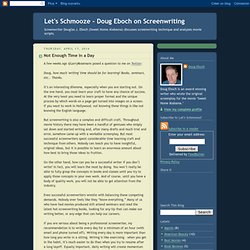 It's time for my best-written movies of the year list. Once again, it's been a surprisingly good year. There was a time when I'd only have two or three locks to make my list, and I would have to fill out the other spots with decent-but-flawed choices. In 2012 things were different. Looking back, at least seven of the movies that made my 2012 list were really excellent screenplays. This year, I'm having a hard time limiting myself to only ten films!
Let's Schmooze - Doug Eboch on Screenwriting
Top Selling General Advertising Textbooks | Find your Top Selling General Advertising Textbook - Textbooks.com
AWAI Member :: View topic - The Essential Copywriter's Reading List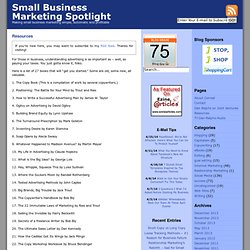 Resources - The Marketing Spotlight
If you're new here, you may want to subscribe to my RSS feed. Thanks for visiting! For those in business, understanding advertising is as important as – well, as paying your taxes. You just gotta know it, folks. Here is a list of 27 books that will "get you started." Some are old, some new, all valuable.
pgd_an54i
Al Ries and Jack Trout's "Positioning" Best Marketing Book | Ad and Marketing Book Reviews
AWAI Member :: View topic - The Essential Copywriter's Reading List