Images
LooksLikeGoodDesign | Fucking high quality inspiration. 66 Pieces of Creepy Yet Inspiring Art. We all get inspired by looking at/reading different things.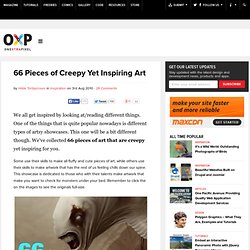 One of the things that is quite popular nowadays is different types of artsy showcases. This one will be a bit different though. We've collected 66 pieces of art that are creepy yet inspiring for you. Some use their skills to make all fluffy and cute pieces of art, while others use their skills to make artwork that has the rest of us feeling chills down our spine. This showcase is dedicated to those who with their talents make artwork that make you want to check for monsters under your bed. Why I Need To Quit Facebook | Runt Of The Web - StumbleUpon. Chocolate. Fondue_addamsfamilyvalues_wideweb__470x316,0.jpg (470×316)
Awesome. « Ninjawiththeorangetshirt's Blog. Ninjawiththeorangetshirt's Blog [Insert Witty Slogan Here] About.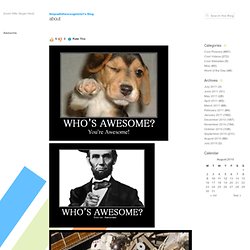 Finding Images Online | SULAIR - StumbleUpon. FFFFOUND! Curve on the Behance Network. SketchBlog: Eyeball(oon) I started this the day after Halloween, hence A) the macabre theme, and B) the lack of updates.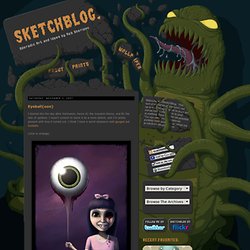 I wasn't content to leave it as a mere sketch, and I'm pretty pleased with how it turned out. I think I have a weird obsession with gouged out eyeballs. (click to enlarge)
---