Tool
Ies4osx. CSS Compressor - Online code compressor for Cascading Style Sheets. Online CSS Optimiser / Optimizer. Free Essential Tools for Blogger Blogs. Which are the best Blogger tools?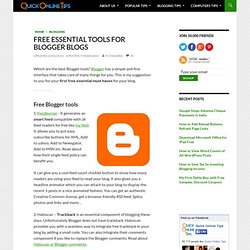 Blogger has a simple and fine interface that takes care of many things for you. This is my suggestion to you for your first free essential must haves for your blog. Advertisements. VideoTrace: gerador de modelos 3D super realistas a partir de clipes de vídeo. Simplesmente fantástico, o que o Australian Centre for Visual Technologies desenvolveu: o VideoTrace é um sistema interativo que possibilita a geração de modelos 3D super realistas, a partir de simples clipes de vídeo.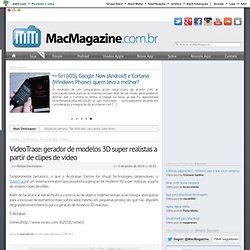 Além de facilitar e acelerar muito a construção de objetos tridimensionais, a tecnologia abre portas para a inclusão de elementos mais sofisticados mesmo em pequenas produções que não dispõem de grandes investimentos para a geração de modelos 3D realistas. É de babar: [vimeo] [Dica do alanzito3d em um tópico do nosso FÓRUM.] Se houver algum erro neste post, selecione-o e pressione Shift + Enter ou clique aqui para nos notificar.
---