Google
E os blogs descobrem o AdWords | Tudo sobre Google
Todos nós já sabemos que a maior parte da rede de anúncios do Google, rentabilizada pelo programa AdSense, são blogs. O que alguns estão percebendo agora é que os blogueiros deixaram de ser agentes passivos nos anúncios e estão utilizando o programa AdWords.
One of the most common complaints about Google's new Nexus One Android wunderkind is that it lacks native multitouch support, making things like resizing objects with a finger pinch gesture impossible.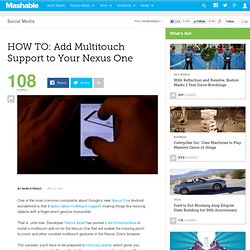 HOW TO: Add Multitouch Support to Your Nexus One
A anatomia dos resultados de busca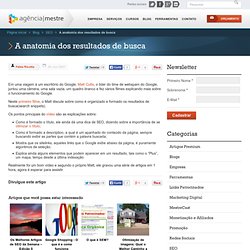 Em uma viagem à um escritório do Google, Matt Cutts, o líder do time de webspam do Google, juntou uma câmera, uma sala vazia, um quadro branco e fez vários filmes explicando mais sobre o funcionamento do Google.