Display
Business Card Design Starter Kit: Showcase, Tutorials, Templates. Advertisement Professionals in any field should always keep business cards on them because you never know when you'll meet a potential client, partner or like-minded person.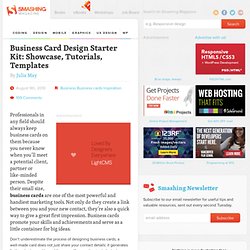 Despite their small size, business cards are one of the most powerful and handiest marketing tools. Puket Tech | Sant'anna Inamoto - Trade Marketing. Scratch That Remix Itch With Art Lebedev's Plastinkus DJ Cards | Gadget Lab. The Art Lebedev shop, which brought us the beautifully designed but economically forbidding Optimus Maximus keyboard, is now moving into the toy business with a portable DJ scratch pad the size of a credit card.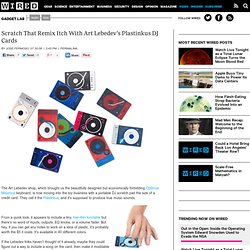 They call it the Plastinkus, and it's supposed to produce true music sounds. From a quick look, it appears to include a tiny, hair-thin turntable but there's no word of inputs, outputs, EQ knobs, or a volume fader. But hey, if you can get any notes to work on a slice of plastic, it's probably worth the $5 it costs. It's available in 40 different colors. If the Lebedev folks haven't thought of it already, maybe they could figure out a way to include a song on the card, then make it moddable and easy to transfer.
---