Baixa
Get our daily newsletter: AS House by Guilherme Torres Back To Thumbnails
as_261010_33
sf_060910_15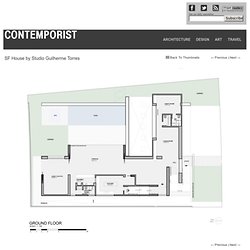 Get our daily newsletter: SF House by Studio Guilherme Torres Back To Thumbnails ‹– Previous | Next –›
Aveleda´s House is a villa designed to accommodate the light as a source of inner experience of housing. The basic idea of the project, parts from the concept of being located near by the old Roman city of "Bracara Augustae", where the ancient Roman houses, the Domus, were built around an internal square. Hence all the subtlety of the house is achieved with a careful distribution. In other hand, it was searchable to provide all 6 senses of life. "We tried to take the most of the land to create a connection with the interior of the building, leaving a view of the valley and the square that exists between the two bodies housing", highlights Manuel Ribeiro, architect and author of the project responsible for its implementation.
Aveleda's House by Manuel Ribeiro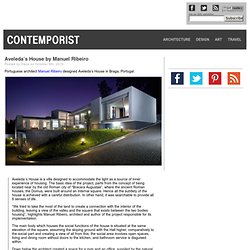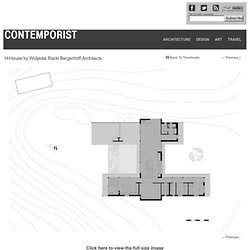 Get our daily newsletter: H-House by Widjedal Racki Bergerhoff Architects Back To Thumbnails ‹– Previous | Click here to view the full size image CONTEMPORIST is a celebration of contemporary culture, focused on architecture, design, art and travel.
Planta baixa - 005