Recursos
New work from Lucas Simões
Crazy Painting ! Snotr
Horses Enter Another Dimension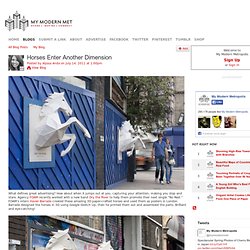 We are making some updates to the site.
Funhouse Mirrors picture on VisualizeUs
Quasi Cinema
Finger Family picture on VisualizeUs
Broken Heart by Leonheart picture on VisualizeUs
Christian Stoll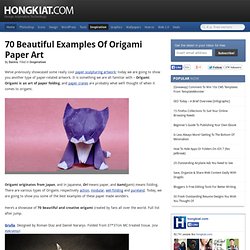 We've previously showcased some really cool paper sculpturing artwork ; today we are going to show you another type of paper-related artwork.
Beautiful Examples of Origami Paper Art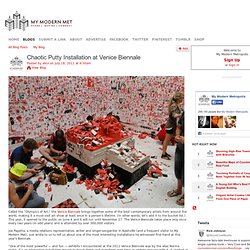 Chaotic Putty Installation at Venice Biennale
We are making some updates to the site. We'll be back soon, thanks for your patience. Estamos haciendo algunos cambios a la página.
shark picture on VisualizeUs
Three-Dimensional Paintings Attack!
sunday brunch 35 Sunday brunch (56 photos) picture on VisualizeUs
Tagged: Facebook Profile Pictures
Abstract Art Made of Everyday Objects
Twenty Dollars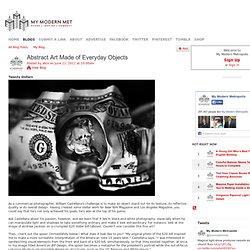 South African Reverse Graffiti
Magnificent Contortion Art
Who Could Resist Pressing this Facebook "Like" Button?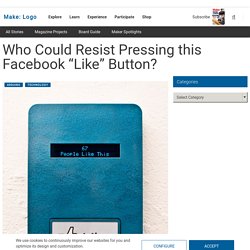 <img src="http://makezineblog.files.wordpress.com/2011/08/fblike.jpg?
Magnificent Digital Caricatures
From movie stars and musicians to dictators and politicians, Dominic Philibert is able to recreate some of the most famous faces in the world, ones most of us can easily recognize. By carefully observing his subjects (or photos and videos of them), Philibert doesn't just look at their faces, he examines their expressions, their posture, their subtle gestures. Then, Philibert is able to distort their faces in a very exaggerated way while still maintaining some level of realism.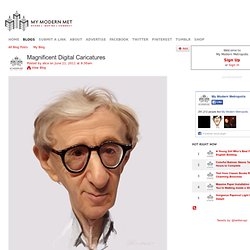 Provocative Paintings from Russia
Miniature Origami Animals
Life-Size VW Beetle Becomes a Reef
Artist Jason deCaires Taylor shocked us when he first announced that he was submerging over 400 cement sculptures for a new underwater museum in the National Marine Park of Cancun .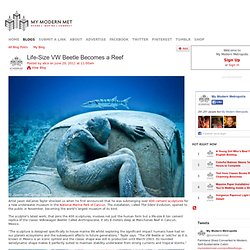 Bear Made of 20,000 Zip Ties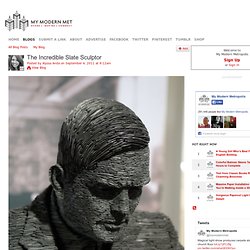 The Incredible Slate Sculptor
We've all seen metal sculptures that are unbelievably cool. UK sculptor Stephen Kettle's 1.5 ton slate sculpture of Alan Turing located at Bletchy Park in Britain stands as a testament to the time it takes to create such amazing works of art. The Alan Turing piece took a total of 18 months to complete.
Miniature Slums on the Streets
Perspective Illusion Cartoon Sculptures
British artist James Hopkins makes us, simultaneously, smile and scratch our heads with his seemingly ordinary cartoon sculptures.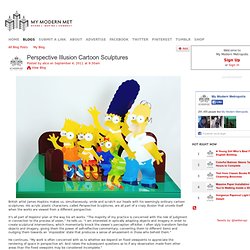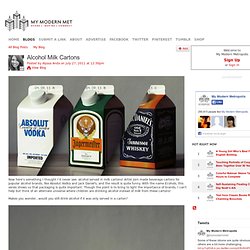 Now here's something I thought I'd never see: alcohol served in milk cartons!
Alcohol Milk Cartons
Modern Apple Tree
Beauty in a Statue
Andy Warhol Monument (Union Square, NYC)
To promote his furniture line at London Design Week 2011, Dutch designer Marcel Wanders created an underwater showroom to showcase Moooi 's high-end lamps, couches, and home decor. Of course, no underwater paradise would be complete without mermaids... "To be submerged into water is to be in a place free from the constraints of gravity, free to explore a multidimensional universe," he says.
Magical Mermaids
Whispering … picture on VisualizeUs
Fucking Young! » MUJI Travel: Ojokeesu
Faces in the Sky
Tiny Polaroid Snapshot Magnets
El arte de Gaby Herbstein huella ecológica
Surreal Childhood Fantasies
Ping Pong Balls Dance Choreography
Intricate Hobo Nickel Sculptures
Magical Dancing Lights
Surreal Self-Portraits by a 16-Year-Old
Post-it Note Wars
Revolutionary Art on Stacks of Paper
Clever Envelopes Tear off to Create Exhaust Fumes
Future of the technology: transparent screens
Gent: Campanha Tipográfica Olha que legal. A...
Spectacular Surfboard Art
Kissing from Above
Animated Liquid Typography
Maternal Chimpanzee Feeds Baby Tiger
Forest of Light
Just me, no one else picture on VisualizeUs
(1) Tumblr picture on VisualizeUs
Oleg Dou / Art picture on VisualizeUs
The Incredible Making of Climbing Sculptures
Brian M. Viveros' Creative Workspace
Capturing NYC's Day and Night in One Frame
creative fingers01 Creative and Funny Fingers picture on VisualizeUs
Soap Reveals Hidden Dinosaur Fossils
Intricate Street Art Murals
Never Be My Friend
Recycled Newspapers Create Eloquent Shadows
Punched Out Wedding Invitations
Modern Headless Horseman
Shocking Illusion Wall Art
Underwater Shipwreck Art Gallery - Photos Released!
Cool Polaroid Picture Frame and Mirror
Bringing the High Seas to Land
LEGO Astronauts Launch Off Towards Jupiter
Real-Life Super Mario World
Cute & Crazy Vegetable Faces
Exploding Flowers
Giant 360 Degree Curtain Art
2011 International Photography Award Winners
Incredible Light Painting Patterns
Uncovering Legends of Congolese Wrestling
Curing World Boredom with Windoodles
Run-Down Model Homes
Fascinating Photo Collages
Beautifully Unusual Animal Sculptures
Time Warp to the Future
theclosetagency picture on VisualizeUs
cool sneakers picture on VisualizeUs
Typeverything.com -  3 for Alpha Battle by Bratislav Milenkovic. picture on VisualizeUs
Street Art Notebook
Banana Oxidation Art
Dresses Made of the Most Unconventional Objects
Extreme Climbing Photography
30 Heart Touching Examples of Dear Photograph picture on VisualizeUs
Ferocious Tire Sculptures of Wild Animals
Sculptures Assembled with Wooden Scraps
funny-site-specific-street-art from mymodernmet.com