Cloud Computing
L'avenir du VDI (Virtual Desktop Infrastructure) passe-t-il par le Cloud ? C'est ce que laissent penser les premiers fournisseurs comme Desktone et l'apparition de nouveaux outils annoncés hier par Citrix. On connais sait le PaaS, le SaaS, le IaaS… voici venir le DaaS : Desktop As A Service.
Le DaaS met le bureau dans le cloud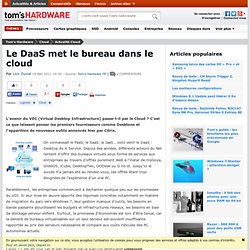 Pour bien des entreprises, le premier frein à l'adoption du Cloud a trait à la sécurité de leurs informations. Le dernier rapport de l'institut Ponemon jette le trouble en démontrant le peu d'intérêt porté par les fournisseurs Cloud à ces problèmes. L'étude a porté sur 127 fournisseurs de services Cloud dont 123 aux USA et 24 en Europe.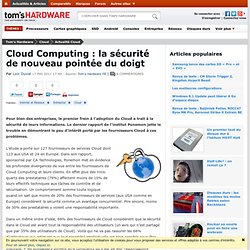 Cloud Computing : la sécurité de nouveau pointée du doigt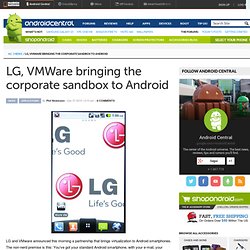 LG and VMware announced this morning a partnership that brings virtualization to Android smartphones. The non-nerd premise is this: You've got your standard Android smartphone, with your e-mail, your apps, your phone number.
LG, VMWare bringing the corporate sandbox to Android
L'ERP: le dernier des dinosaures, pourrait évoluer en ERP 2.0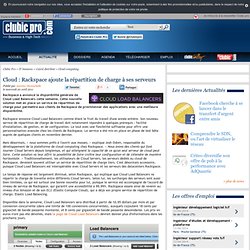 Rackspace a annoncé la disponibilité générale de Cloud Load Balancers cette semaine. Cette nouvelle solution met en place un service de répartition de charge pour permettre aux clients de Rackspace de provisionner des applications avec une meilleure disponibilité. Rackspace annonce Cloud Load Balancers comme étant le fruit du travail d'une année entière.
Rackspace ajoute la répartition de charge à ses serveurs