Blogs
(Photo credit: Wikipedia) One common conservative talking point is that academics is dominated by professors who are, if not outright communists, at least devout liberals. While there are obviously very conservative universities and conservative professors, this talking point has considerable truth behind it: professors in the United States do tend to be liberal. Another common conservative talking point is that the academy is hostile to conservative ideas, conservative students and conservative professors.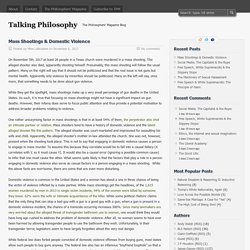 Maud Newton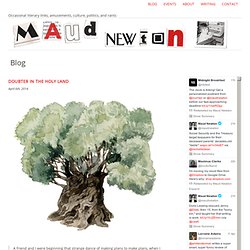 By popular demand, by which I mean because I think Carrie Frye will enjoy it, here's a lightly edited version of my introduction to the conversation Donna Tartt and I had after her reading last night. There are very few novelists writing today — or in any era, I suppose — of whom it can be said with certainty that they will be read in a hundred or two hundred years. Donna Tartt is an exception.
Leiter Reports: A Philosophy Blog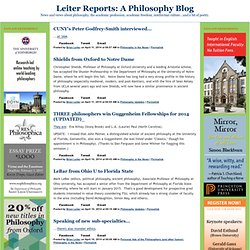 It's that time of year again...I am opening comments on this thread for people to post news about junior, tenure-track hires in philosophy departments or of philosophy PhDs, i.e., hires made during this year of new assistant professors who will be starting in summer or fall 2014 (or thereafter). (For schools outside the US, please list new Lecturers who are on presumptively permanent appointments--not temporary lecturers.) As in prior years, you may also post information about post-doc appointments, since there are an increasing number of those in philosophy, many quite attractive. No anonymous posts will be allowed. (Please e-mail me about any errors.) The format of the postings should be as follows: candidate's name (name of PhD-granting school) hired by [name of school].
In Simone Weil: An Introduction to her Thought, John Hellman shows that Weil's concept of attention is not simply some kind of effortful application of concentration (Weil: "Most often attention is confused with a kind of muscular effort ... [a] kind of frowning application") but rather "the link between several aspects of her thought: her ascetic intellectualism, her love for mathematics, her concern for the poor and oppressed, her innovatively focussed politics, and her unusually empathetic sensitivity." Attention, then, is a complex, compound term with several overlapping concerns.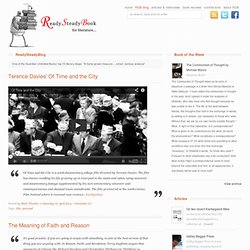 ReadySteadyBlog « ReadySteadyBook - a literary site
Books blog | Books
Vintage Reads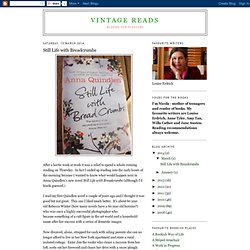 As soon as I saw the reviews for the new Meg Wolitzer novel I wanted to read it. I loved the idea of a summer camp called Spirit-in-the-Woods which is specifically for creative teenagers. The Interestings begins in the 1970s with a group of teenagers who are would-be musicians, artists dancers and actors. Six form a close friendship and call themselves The Interestings.
opinionated commentary on literary matters - from the complete review 12 April 2014- Saturday Kamila Shamsie profile | Up and coming, out of Russia ?How's the Pain ? review
the Literary Saloon at the complete review - a literary weblog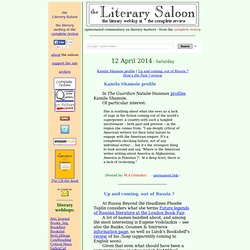 "Which is to say: The war is lost, and that means more than a lost campaign, it means that we are in fact lost - lost, our cause and soul, our faith and our history. Germany is done for, or will be done for. An unutterable collapse - economic, political, moral, and spiritual - in short, an all-embracing collapse looms ahead. Not that I would have wished for what threatens us, for it is despair, it is madness." (186)
This Book and I Could Be Friends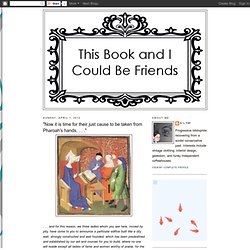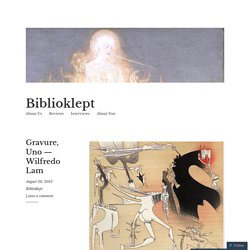 HBO debuted the first episode of True Detective this weekend. The series will be an anthology, with its first eight-episode season exploring a ritualistic murder in the backwoods of Louisiana. Written by series creator Nic Pizzolatto and directed by Cary Fukunaga (who filmed a moody 2011 adaptation of Jane Eyre), True Detective stars Woody Harrelson and Matthew McConaughey as State murder police trying to solve the crime. I loved the opening episode, "The Long Bright Dark."
biblioklept |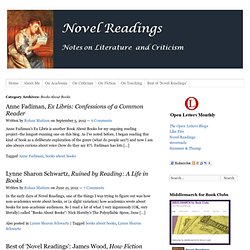 Archives for Books About Books » Novel Readings - Notes on Literature and Criticism
Anne Fadiman, Ex Libris: Confessions of a Common Reader Anne Fadiman's Ex Libris is another Book About Books for my ongoing reading project–the longest-running one on this blog. As I've noted before, I began reading this kind of book as a deliberate exploration of the genre (what do people say?) and now I am also always curious about voice (how do they say it?). Fadiman has lots […]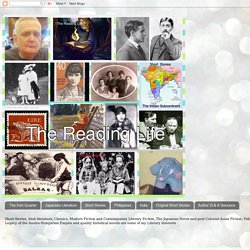 Two months ago ago Yale University Press, followed shortly by Wayne State University Press, sent me a wonderful treasure trove of the considered best by experts translations of Yiddish literature into English. As I began to explore the history behind these books I soon realized that they come from a culture deeply into the reading life. The book and the scholar were revered.
The Reading Life
By: Maria Popova "Through our scopes, we see ourselves. Every new lens is also a new mirror."
Romenu
De Nederlandse dichter Pieter Cornelis Boutens werd geboren in Middelburg op 20 februari 1870. Zie ook mijn blog van 20 februari 2007 en ook mijn blog van 20 februari 2008 en ook mijn blog van 20 februari 2009 en ook mijn blog van 20 februari 2010. Die man lijkt mij godengelijk te wezen,
New material is added to Arts & Letters Daily six days a week. We continually test links for reliability. Despite our best efforts, links may fail (often only temporarily) without warning. We apologize for any inconvenience.
The 2011 Tournament of Books by ToB Staff
This morning, amid a great thrum of imaginary fanfare, the Morning News Selection Committee unveils this year's 16 contenders and judges for that battle royale of literary excellence, the Seventh Annual Tournament of Books presented by Field Notes, sponsored by Powell's Books. The competition doesn't begin until Monday, March 7, 2011, but today's announcement will allow time for Tournament fans to begin reading so they can follow along with the blood sport. We'll also let you know below how you can help determine the participants in this year's Zombie Round. You know Field Notes, right? Makers of the Field Notes Brand memo books, steno books, and other handy products, made right here in the U.S.A.? Well, they have created a special, limited-edition Tournament of Books memo book (see picture above) that you can use to track your Rooster reading.
De Papieren Man - Literaire berichtgeving à la carte
zaterdag 17 september 2011 door Dirk Leyman/Hans Cottyn 'De papieren man' zet een punt achter vijf jaar literaire berichtgeving De papieren man zet vandaag een punt achter zijn berichtgeving. Precies vijf jaar lang hielden we de vinger aan de pols van het literaire - en boekennieuws in de Lage Landen en verre omstreken. Nu hebben de makers - na rijp beraad, zoals dat heet - besloten om er de stekker uit te trekken.De redenen zijn uiteenlopend. Feit is dat het beheren en updaten van deze site een intense, veeleisende en dagelijkse bezigheid was.
Achille van den Branden
Books
Umberto Eco: meester van bedrog en zwendel - Trouw
About
deReactor | Platform voor literaire kritiek
Complete Review - Welcome to the Complete Review
Dada Pedagogy: Andrei Codrescu's The Poetry Lesson
U.S. Release Date for 1Q84 | Conversational Reading
3quarksdaily
The Quarterly Conversation
The Elegant Variation
Bookworm
Bookgasm — reading material to get excited about