Twitter Tools
Vital Twitter Tools for Managing Twitter Better
Top 50 Twitter Tracking and Analytics Tools
With over 70 Million users on Twitter, it is definitely the "buzz" word of the year. Yet there are people who do not know about tracking and analyzing their stats, influence and success on Twitter. Today there are many social media tracking and analytics tools available that can track your performance on social media sites like twitter.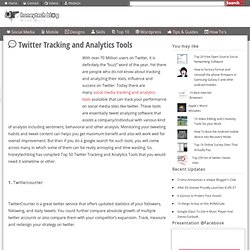 12 Leadership Traits You Need to Thrive in Tough Times
Trying to grow your business in this sluggish economy is a little like trying to swim through Jell-O. Ineffective or uncertain leaders definitely need not apply.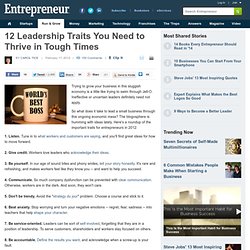 Good tips for management/leadership by geekgrl Feb 18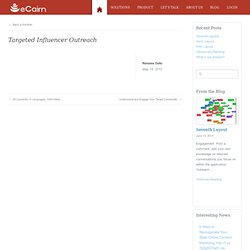 Enterprise Grade
Social media targeting software for large enterprise, eCairn Conversation(tm)
SocialMiner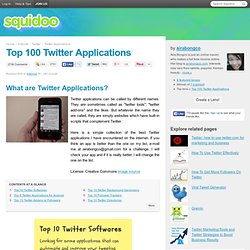 Welcome to Twitterapps! Twitter applications can be called by different names.
Holy Twit - Increased Tweet Volume Drives Results | twitter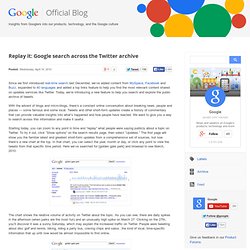 Replay it: Google search across the Twitter archive - (Private Browsing)
Since we first introduced real-time search last December, we've added content from MySpace , Facebook and Buzz , expanded to 40 languages and added a top links feature to help you find the most relevant content shared on updates services like Twitter.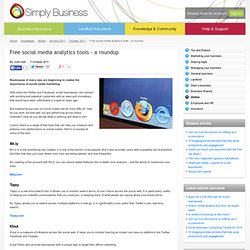 Free social media analytics tools - a roundup - (Private Browsing)
Businesses of every size are beginning to realise the importance of social media marketing.
With hundreds of add-on tools, Twitter certainly has plenty of ways you can analyze its data.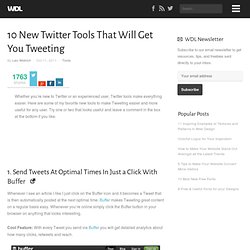 Whether you're new to Twitter or an experienced user, Twitter tools make everything easier. Here are some of my favorite new tools to make Tweeting easier and more useful for any user. Try one or two that looks useful and leave a comment in the box at the bottom if you like.
10 New Twitter Tools That Will Get You Tweeting | Tools
Posted by Shelly Kramer on August 24, 2011 · 14 Comments
Pinq Sheets: Your New Must-Have Twitter Tool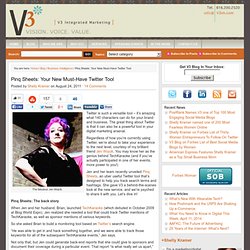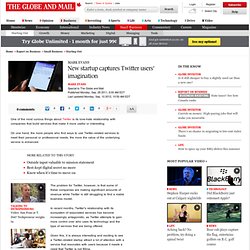 One of the most curious things about Twitter is its love-hate relationship with companies that build services that make it more useful or interesting. On one hand, the more people who find ways to use Twitter-related services to meet their personal or professional needs, the more the value of the underlying service is enhanced.
New startup captures Twitter users' imagination
Oct 1, 2010 Posted in Articles: Business , Tips & Insights
15 Twitter Tips: How to use twitter effectively for business, info and giveaways || Small Business Tips
Measure your social media and website impact with these free sites || Small Business Tips
Aug 17, 2010 Posted in Articles: Business What's your social media impact ?
We've collected 11 of the best and most helpful Twitter apps, sites and tips that you might not know, compiling what we think are some of the best tools available to help you get the most out of your Twitter activity.
11 Must-Know Tips and Tricks for Twitter - TNW Social Media