Gebesse
Georgina
DIY Rug Clutch | a n n a • e v e r s. On one of my trips to oriental bazaars I came across a knitted carpet made of different colored fabrics… I found it to be an excellent material to make a bag and the rug did not cost me more than 2€!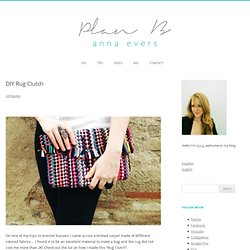 Check out the tut on how I made this "Rug Clutch". Materials: h0les kaleidoscope glasses. DIY. Fortuitously (?)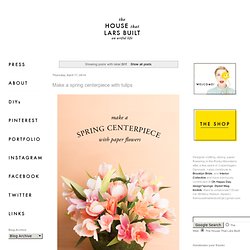 , I got sick last week. I was supposed to read the book for this month's book club (feel free to join in! More deets here) but you know how you get when you're sick? You just can't work the mind too well. DIY PLASTIC LACE WOVEN CLOTHES HANGERS. This is my new favorite DIY because they are really fun to come up with designs and make...and I've always wanted to have a use for this plastic lace that's not these.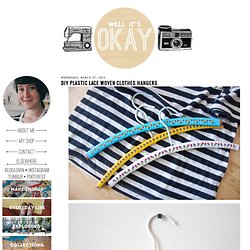 They take a little while to finish, so it's a perfect project to work on while watching a good movie or show. I'm planning on using these for display purposes eventually, but they are actually really good to hang clothes on because the plastic adds a little traction. In a set, they would also make really unique gifts. Here's what you'll need: supplies: Halloween Hoop Art: Felt Flowers - Do Small Things with Love. Square Bunny Knit Tutorial - Lebenslustiger.com. Oh hello there sweet bunny!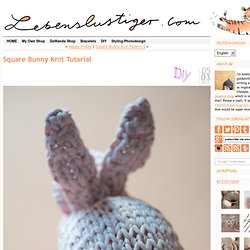 Where are you going? Please stay to play... I got introduced to this pattern back when my children were young and attending a Waldorfschool preschool program in California. Do you remember Bunny's friends the lambs? They love to play together... DIY 2 Minute Napkin Pillow. Mkay folks if you are looking for an easy DIY project or if you want some quick accent pillows for a space in your home.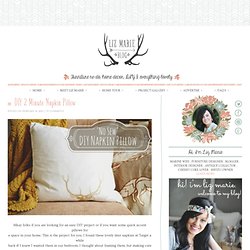 This is the project for you. I found these lovely deer napkins at Target a while back & I knew I wanted them in our bedroom. I thought about framing them, but making cute accent pillows seemed like the better solution incorporate them in our bedroom decor. I am not trying to insult your intelligence with this easy DIY, but this is how I made these pillows.
Intermediate origami bat for Halloween. Here's another paper bat decoration, a little more difficult than in the previous post.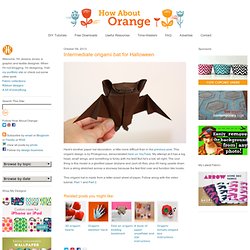 This origami design is by Protogenius, demonstrated here on YouTube. My attempt at it has a big head, small wings, and something is funky with his feet! But he's a bat, all right.
Jardín/plantas/afuera
A lion's nest: Halloween Ready - Wire Crown. I was in denial, cause summer just flew by, but it's fall now, and even though i usually love it, i probably didn't had enough sun yet.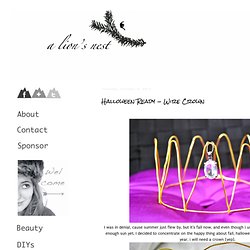 I decided to concentrate on the happy thing about fall, halloween. As a part of my costume this year, i will need a crown (yep). So i bought the thickest gold wire i could find. Turn out this is also the most easy to manipulate i ever come across. Papperspalats * Venetian Paper Palace. Jag har helt snöat in på att göra papperslyktor.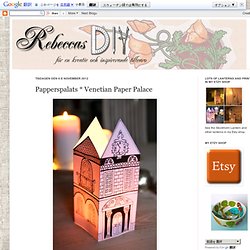 Denna gång blev det en lite lägre variant som jag ville skulle se lite mer som ett slott eller palats och därför gjorde jag lite olika höjd på taken. En klocka fick också vara med på en av gavlarna. Pappret är vitt men av någon anledning ser det rosa ut på bilderna. I am completely absorbed with paper lanterns.
Casita bonita. Youtube. Food. Idk. Cuidado del cuerpo. Ebay. Música. Kinda apps. BLOGS. Hairstyle. OMG! someday I have to do this...
---